Kemsa board grilled at EACC offices over saga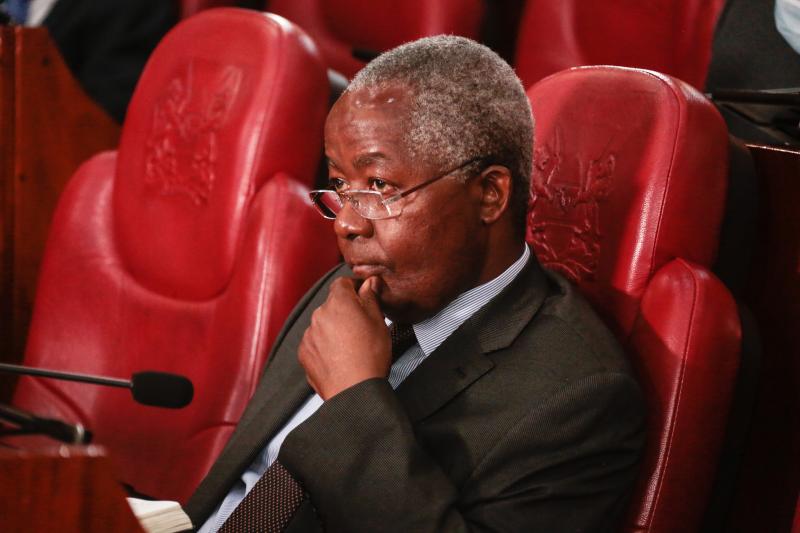 The board of the Kenya Medical Supplies Authority (Kemsa) was yesterday grilled over their handling of procurement of drugs and other goods meant to address the Covid-19 pandemic.
The board, led by the chairman Kembi Gitura, was grilled at the Ethics and Anti-Corruption Commission headquarters in Nairobi for over seven hours over unprocedural tenders worth billions.
EACC has at least a week to make a preliminary report on the saga. Parliament is conducting a parallel probe into the issue, while officials from the office of the Auditor General had camped at Kemsa offices for an audit last week.
Whereas the agency got the green light to procure items worth about Sh750 million, officials proceeded to procure items of about Sh7.8 billion.
Following the development, Kemsa is now stuck with Sh6.2 billion worth of goods it is seeking MPs' help to dispose.
Suspended Chief Executive Officer Jonah Manjari and at least three board members were present during yesterday's grilling session. He has previously been questioned by the detectives at the commission more than two times.
Gitura had also told the National Assembly's Health Committee that Manjari ignored the board's advise on budgetary expenditure and went ahead to write directly to the National Treasury seeking additional funds.
He told the same information to the EACC officials, saying the board did not authorise the budget shooting from Sh4.6 billion to Sh7.1 billion.
Suspended Director of Procurement Charles Juma told the investigators he had on numerous occasions issued advisories to Manjari not to exceed the Sh4.6 billion budget that the agency was working with at the time.
He pointed out that despite his advisories, Manjari went on to sign commitment letters to various suppliers without involving his input.
"My action in making the advisories was to inform the senior management of the risk of going above the budget and therefore breaking the law," he said.
EACC Chief Executive Officer Twalib Mbarak said the probe was ongoing and they will escalate it to other levels.
"We are moving on well and talking to all concerned parties," he said.