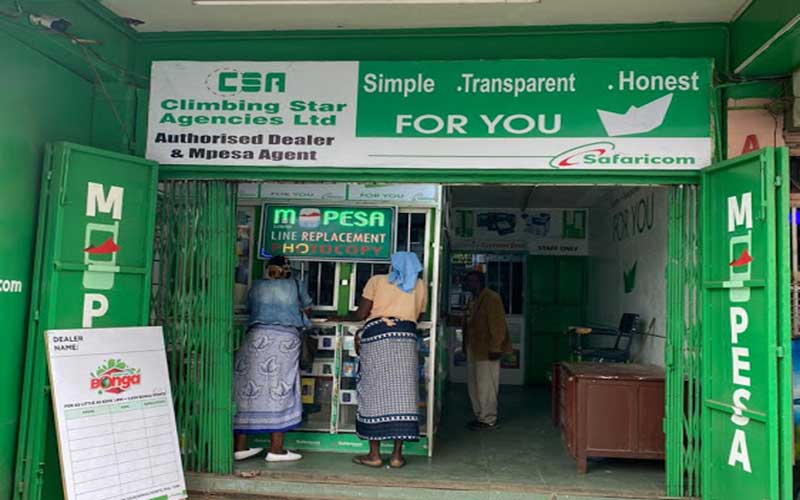 An M-Pesa agency that had in March been cited over links to terrorism says it has been cleared by authorities.
Mr Karim Abdi, the director of Climbing Star, an M-Pesa agency based in Eastleigh, Nairobi, said they appeared before a committee and defended themselves before they were cleared.
"After we were cited, we appeared before a committee which cleared us. On Wednesday we were called and informed we are now free to do business. We are not criminals," he said.
Abdi yesterday went to the office of the Inspector General of police for further clarifications and was informed his firm had been cleared.
Read More
"That is why our company was not among those whose accounts were frozen over terror-related claims. We are clean," he added.
Police spokesman Charles Owino said he believes the agency was cleared.
Not on list
"The fact that they were not in the latest list it means they are okay for now. The IG set up a team that listened to their side of the story and I believe they were convinced. It was after the sessions that the other names were sent to the Cabinet secretary for further action," he said.
Inspector General of Police Hilary Mutyambai had in March given nine people and three companies based in Eastleigh, Nairobi, a week to defend themselves why they cannot be declared Specified Entities.
Mr Mutyambai placed a notice in the dailies indicating his intention to declare the nine persons and the companies Specified Entities.
A Specified Entity is a person or organisation suspected to have committed, attempted to or prepared for a terrorist act.
Under Section 3 of the Prevention of Terrorism Act, the IG is expected to notify the entities of his intention to recommend to the Interior CS that an order has been made declaring each of the entities named therein a Specified Entity.