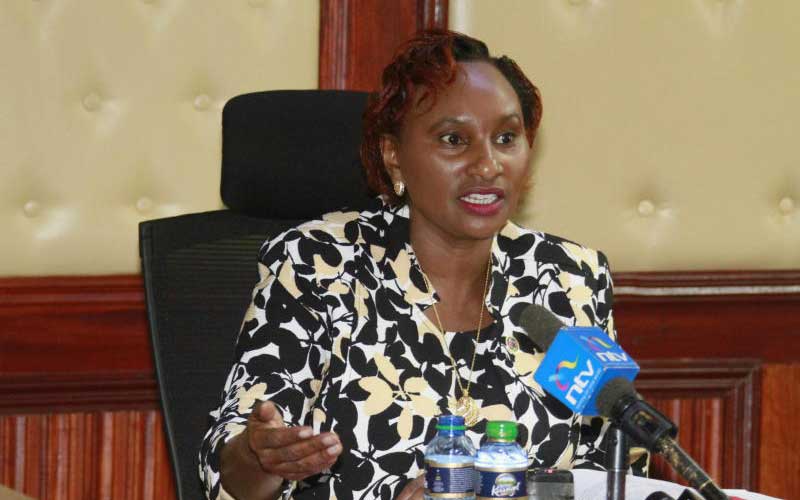 The Chairperson of the Commission on Administrative Justice, Florence Kajuju (pictured), has directed State agencies to release information regarding their management of Covid-19 funds to the public.
Kajuju, during a press briefing at her office in Nairobi, said the current secrecy surrounding utilisation of the funds was unconstitutional and a breach of the public's trust.
She added that they should also explain how they spent the money, the names of service providers and contractors who received payments.
She warned that government agencies and public officials hiding information about Covid-19 funds would be subjected to legal and administrative action by the commission as they were violating the Constitution.
Read More
"It is an offence under the Access to Information Act for accounting officers in public institutions to fail to respond to requests for information within the prescribed time," the commission said in a statement signed by Kajuju.
She also faulted the Ministry of Education for what she termed as causing the country confusion and anxiety by providing contradictory information on the reopening of schools.