Guarding the guard: Security agents ask for more pay amid Covid-19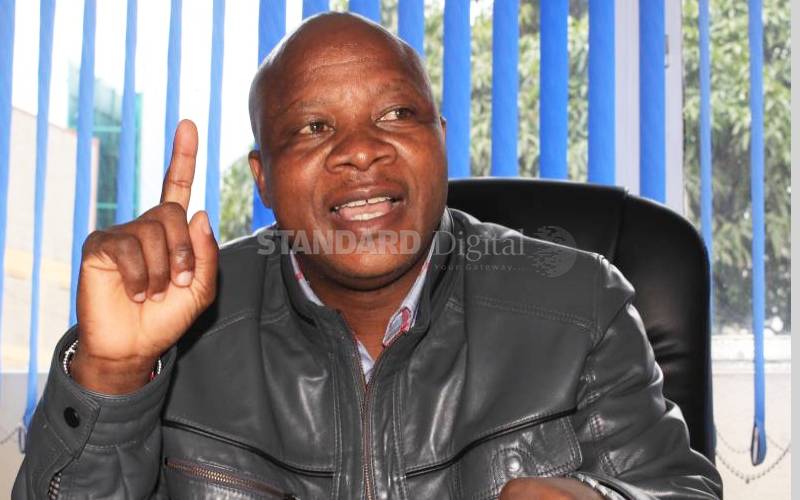 The government has not done enough to protect private security guards against the coronavirus, Isaac Andabwa (pictured) has said.
The Secretary General of Kenya National Private Security Workers Union on Friday said the guards are also essential service providers and should at least get personal protective equipment.
At the moment, they are only armed with thermometers and hand sanitiser, which Andabwa said makes them vulnerable.
Further, he added that neither the Health nor the Interior ministry has put in place measures to improve the guards' wage.
"The stimulus package released by the President to cushion Kenyans against the effects of the pandemic gave nothing specifically to the security guards."
Last year the National Assembly blocked new regulations that would have doubled security guards' minimum wage and give them the mandate to carry firearms.
In a report, parliament's Committee on Delegated Legislation wanted the Private Security (General) Regulations, 2019, gazetted in July by Interior Cabinet Secretary Fred Matiang'i, annulled.
According to the report, the regulations that were supposed to come into force by January 5, 2020, failed to achieve adequate standards of public participation.
Part of the recommendations gazetted by Dr Matiang'i in June included a requirement to have private security companies pay a minimum of Sh25,000 for day and night guards. This is more than double the amount most security firms currently pay.
The private security industry has been one of the fastest-growing sectors in the country over the past decade.
The use of private security guards has gone beyond the traditional cash transit, and both private and public entities now seek the services of guards in their premises.
This has led to the mushrooming of local private security firms that compete with the likes of G4S, Wells Fargo and KK for a slice of the market.
Andabwa also called for better training for the security guards on how to deal with Covid-19 and what to do in case of an emergency.