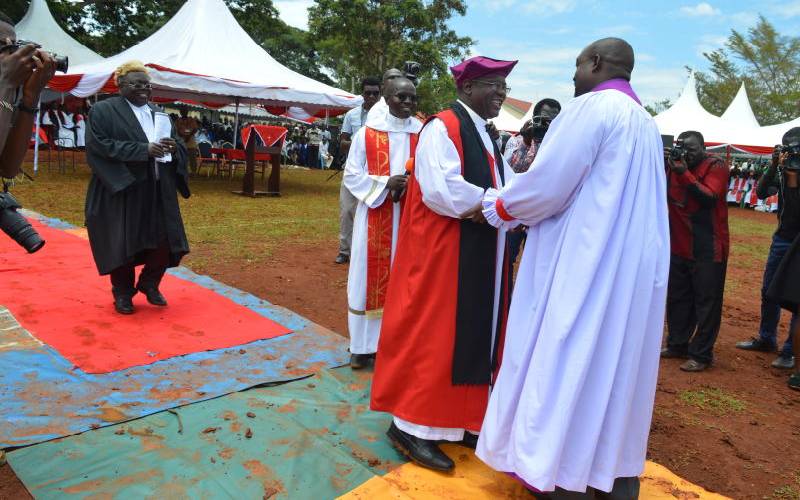 Three Anglican Church of Kenya (ACK) clerics have been feted by the Archbishop of Canterbury for exemplary service.
Retired Bishop of Maseno West Diocese Joseph Otieno Wasonga and the Vice Chancellor of St Paul's University Prof Joseph Galgalo received the 2020 Lambeth Conference Awards.
Also recognised was Rev Lydia Mwaniki.
Rt Rev Wasonga and Rev Canon Galgalo both received the Cross of St Augustine for Services to the Anglican Communion. The three are among 32 church leaders globally recognised for their distinguished service.
Wasonga received the award for his roles as the Bishop of Maseno West and Dean of the Province of Kenya. He has also played a key role in research and facilitation of Bishops Peer Mentoring workshops in African.
Read More
Rev Galgalo, who is set to retire as VC this year, was recognised for his work in the study of theology and his entrepreneurship. He has been recognised as a significant influence in the Anglican Communion.
He has been at the helm of the university since his appointment in 2010. Galgalo hails from Marsabit County.
Dr Mwaniki received the Lanfranc Award for Education and Scholarship. She has been recognized for her post-colonial interpretation of the New Testament and advocacy for gender equality among others.