Man found dead in burnt house in Tena Estate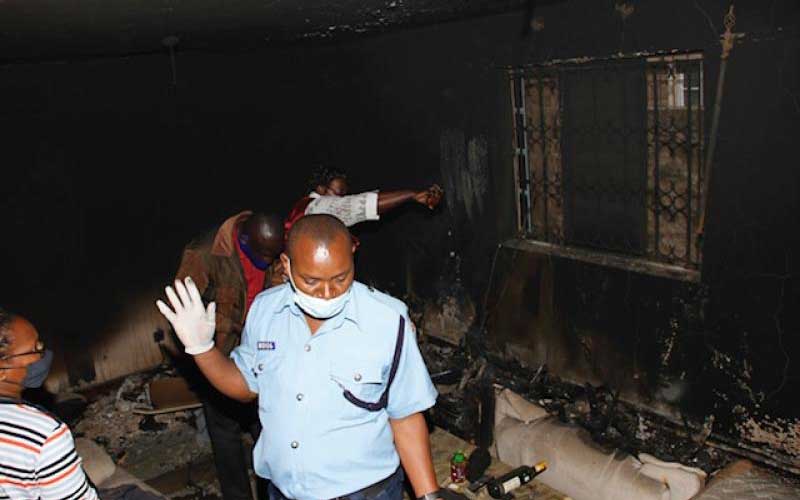 A 70-year-old man was yesterday found dead inside his house in Tena Estate, Nairobi County.
The deceased, said to be a retired architect, was living alone in the house where he was found dead in the sitting room.
Huge smoke billowed from the two-bedroom house at 6am, raising suspicion among neighbours who were preparing to go to work. They called the police who broke into the house and found the body lying behind a sofa set.
His bedroom was intact, with his mobile phone fixed on the wall to charge. The entire Umoja Innercore Estate, which neighbours the area, had a power blackout the whole night.
Police suspect the deceased could have lit a candle and fallen asleep before it burnt out and started the fire.
The fire believed to have originated from the sitting room burnt three seats while the carpet and another seat remained intact.
According to the caretaker of the house, Charles Oyange, the man came in at 5pm on Tuesday, parked his Volkswagen car and had a hearty chat for about one hour before he retired to the house.
"Mzee was in a jovial mood and parked his car, which he bought a month ago," said Oyange.
Buru Buru OCPD Andamson Bungei said the cause of the fire was yet to be established, but investigations had been launched.