After failed bid to become a nun, now I rescue girls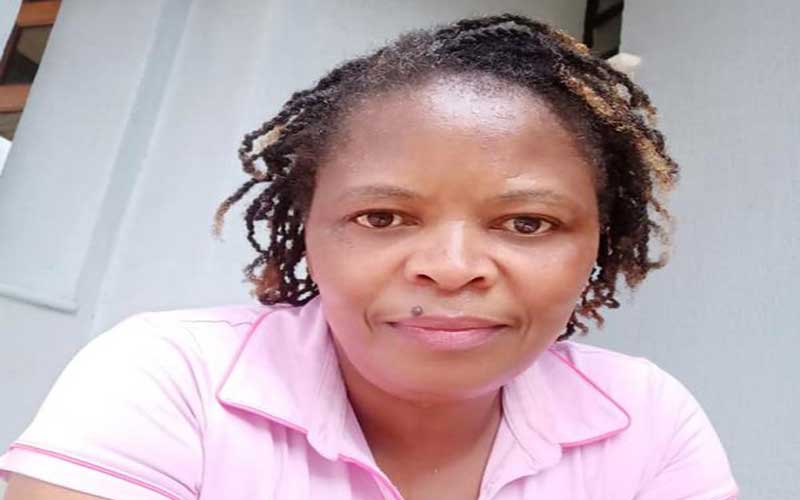 Growing up in Ndunyu Chege, Muranga County, Wangari (pictured) says she witnessed untold gender-based violence meted on women in her village.
"What was happening in the village was like a competition to see man could beat their wives more severely; I remember one time when a man chopped his wife's arm from the shoulder!" she says.
Wangari says such incidents made her hate the institution of marriage. In Class Six when a group of nuns visited her school to speak to students, she made up her mind to become one of them. This was a decision made to avoid the institution of marriage and the violence she had come to associate it with.
"When the nuns visited and told us about the vocation, I got a way out of what I thought was bad and I started wearing gowns synonymous with how nuns dress," she recalls.
Her father, a teacher in a local school, supported her choice and changed how he looked at girls and their place in society. He encouraged Wangari to follow her heart.
She would make the first false start into sisterhood when after her O-Level education at St Francis Girls School Mangu, she joined Little Sisters of the Poor, a religious community.
"The sisters run a home for the old people and this is where I was taken and I was given a job of looking after an 89-year-old man," Wangari says.
After a few days, she quit and joined Ursuline Sisters but, in her mind, it was still about escaping the institution of marriage. Her superiors realised this and gave her a two-month break to go and reflect on whether this was what she really wanted.
"Two senior sisters in the community sat me down and asked me if I had really made the right decision and I tried to convince them that indeed I had but they decided that I had to go and think over it before I could come back," she says.
She never went back.
On the same day she left, she went to live with a lady whose husband was a military officer to avoid going back home. While in the house, she recalls the husband meting out violence on his wife to the point of burning her with a hot iron despite the fact that she was pregnant.
That very day, she left the house and went back home to her parents.
"I told them that I was no longer going to be a nun, so my dad took me to college where I studied for a diploma in marketing," she says.
She got her first job, starting off as at the front office desk at the Kenya Accountants and Secretaries National Examinations Board (Kasneb), she would work at the institution for 14 years before she left and started a magazine focusing on gender-based violence.
The journey to saving girls from early marriages would start in earnest when she was called to the Nairobi Women's Hospital's Gender Recovery Centre to do a story about a 13-year-old girl who had been defiled by a teacher and gotten pregnant.
She recalls: "We were told that the teacher had bribed the girl's father with Sh3,000 and I asked to be given the girl to care for after she had left hospital."
From this experience, Wangari says she realised she did not have to wait until girls got themselves into these sticky situations before they were rescued. She says prevention is better than cure.
The 52-year-old has since then been involved in gender-based violence recoveries through the organization, Woman's Hope.
She has been rescuing girls from early marriages and pregnancies and putting them back in school. Through the organisation, she has rescued more than 500 girls.
How does she do this?
Using local chiefs and the Nyumba Kumi committees, she gets to know vulnerable girls who she picks and takes through a programme at the centre she runs in Karen. Social workers also help in identifying these girls.
After rescuing the first girl, she started an initiative called 'Sweat It out for a Needy Cause' where the fitness enthusiast would, together with her friends, donate Sh500 whenever they ran. From the funds they collected, they bought hygiene effects for vulnerable girls.
"We realised that these vulnerable girls were prone to getting early pregnancies and (into) marriages because of promises for small things like sanitary towels; we then started training the girls we rescued at a house we had rented which could care for 30 girls before moving to the current bigger centre in Hardy, Karen," says Wangari.
The girls are taken through a three-month training every year during school holidays in April, August and December, where they learn some basic skills. They meet counselors and mentors who speak to them. As part of the initiative, she came up with a 'Dignity Pack', which contains sanitary towels, panties, soap and petroleum jelly because in giving sanitary towels, some girls would come saying they have no panties which still exposes them to predators.
Wangari says that through the initiative, girls have learn skills while other have gone back to complete their formal education. "When I get a girl who should be in school, I ensure that they first get back to school because I have experienced that in waiting we could lose the girl to early marriage of pregnancy," she says.
Currently, the centre is making face masks for sale to as a means of sustaining the girls and some of the families they support. She has also roped in her zumba class to help in feeding the vulnerable, especially in Gataka, during these difficult times, which have left families struggling.
When we caught up with her earlier this month, it was at an event at Tone La Maji Centre in Nakimurunya, Kajiado County, putting a smile on the faces of 33 boys.