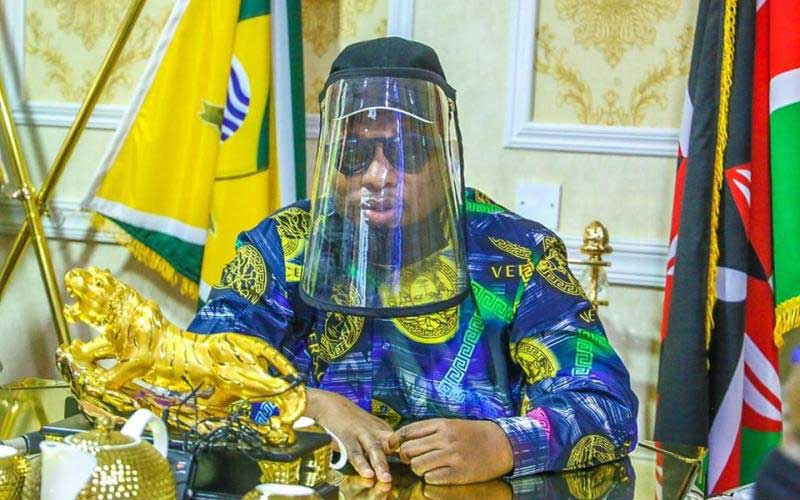 Nairobi Governor Mike Sonko (pictured) has said he will be introducing a new Nairobi County Supplementary Appropriations Bill 2020 to the city assembly following the de-gazettement of the previously one on Monday.
The Governor on Tuesday lauded the Solicitor General Kennedy Ogeto for annulling the Supplementary Appropriations Act, 2020 and the Government Printer Mwenda Njoka for de-gazetting the Act in line with an advisory by the Office of the Attorney General, saying they had acted swiftly in curtailing agents against the Deed of Transfer process.
Through his spokesperson Ben Mulwa, Governor Sonko also accused the Nairobi County Assembly of fighting the formation and the operationalisation of the Nairobi Metropolitan Services (NMS).
"Going forward, the Nairobi City County Government will be presenting a fresh Supplementary Appropriations Bill to the assembly for consideration, and I hope that the process shall be expedited within the confines of the law, so that more time is not wasted as was the case in the month of April," stated Sonko.
Read More
Solicitor General, Kennedy Ogeto on Friday last week issued an advisory saying that the gazettement of the contested Act, that among other things handed over Sh15 billion to the Nairobi Metropolitan Services, was null and unlawful.
The Government printers on Monday heeded the Solicitor General legal opinion and revoked the Nairobi County Supplementary Appropriations Act, 2020 which has been at the centre of supremacy wrangles.
Ogeto in his legal advisory opined that Speaker Beatrice Elachi, in publishing the act, did not commit the bill to the committee of the whole house thus the County Assembly did not vote on the bill as required by section 24 (5) of the County Governments Act.
He also noted that while Elachi was depending on standing order 146 (4) of the Assembly standing orders, his legal opinion was based on the County Governments Act which supersedes the assembly standing orders.
"As the subjected bill was not assented to in either way contemplated by the law, it our considered guidance that the purported appropriations act, 2020 was not lawful and proper, as the said Act did not exist in the first place. The said publication is therefore a nullity and ought to be rectified appropriately," read a letter addressed to the office of Nairobi Governor, Mike Sonko.
Meanwhile, Sonko has protested against the recent militarisation of the NMS, terming it uncalled for and against the Kenyan Constitution.
Sonko said that according to the law, the military is only to be deployed following authorisation from the National Assembly but only in cases of emergencies and disasters.
"This action not only sets a dangerous precedent in the management of public affairs in a democratic state but exposes public servants seconded to the NMS by the County Government to an intimidating work environment that may affect the implementation of the deed of transfer," he said.