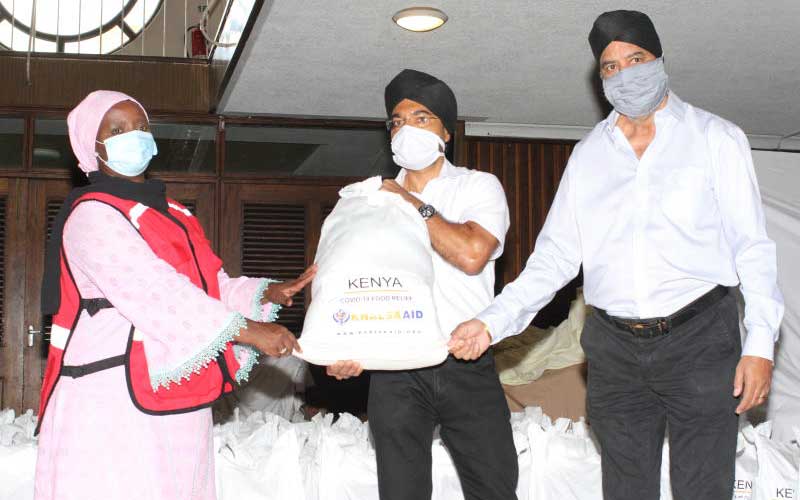 The East African Ramgharia board at the weekend donated over 70,000 bags of foodstuff to the Kenya Red Cross to support vulnerable community during this Covid-19 pandemic.
The group's president Jaswinder Virdi said that each family bag contains six kilograms of maize flour, six kilograms of beans, six kilograms of green grams, soaps, sanitisers, sugar, cooking fat, and masks.
He expects that the package will last a family of four for almost two weeks.

Virdi added that the donation are meant for struggling families within Nairobi slums and those who have recently lost their jobs due to the pandemic.
"We are targeting those who have no source of income at this moment, we are in partnership with Kenya Red cross," added Virdi, holding that they will do door-to-door donations.
Read More
Starehe Member of Parliament Charles Njagua was present to inspect the foodstuff and also received a share of the relief for his people in his constituency.
"One of our basic principles in our religion is to share and a lot of work is being done at Starehe Constituency," said Virdi.
Virdi said they are also giving food to other counties and that they have already distributed them to the needy in Marsabit and a school in Kajiado.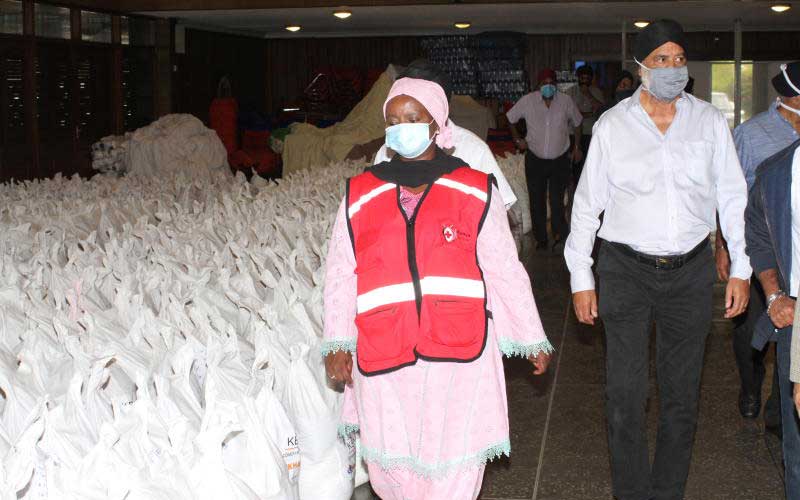 Red Cross Secretary General Dr. Asha Mohammed who received the assorted foodstuff said donation exercise to vulnerable family is an ongoing exercise and not a one-time event.
Asha said that their aim is to reduce the spread of Covid-19 by donating food to the vulnerable and the people with disabilities and encouraging them to stay at home until when the disease is fully controlled.

"With the current pandemic, we need to be consistent with donating food to reduce transmission of this disease, it is not a one of event but a continuous event," she said.

The donations will provide food relief to households in Korogocho, Starehe constituency, Mukuru, Kibera, Kawangware, Kangemi, Dandora among other informal settlements in the Nairobi Metropolitan area.