Labour court stops sacking of youth fund boss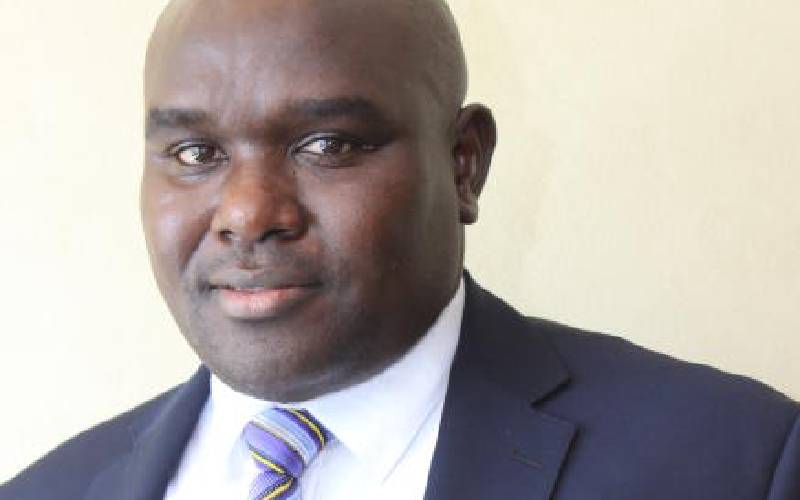 Youth Enterprise Development Fund boss Josiah Moriasi (pictured) got a reprieve after the court stopped his removal from office.
Employment and Labour Relations Court Judge Hellen Wasilwa stopped the Youth Enterprise Development Fund Board from sacking Moriasi as the organisation's CEO until a suit he has filed challenging his dismissal is heard and determined.
Moriasi in his application argued that the board unlawfully refused to renew his three-year contract over claims of poor performance and mismanaging the organisation.
"The board's refusal to renew my contact was in bad faith and not backed by any evidence. It is clear that I was condemned unheard, and not given a chance to defend myself against the accusations and justify the renewal of my contract," said Moriasi.
Moriasi was appointed the youth fund's CEO in October 2016 for a three-year period with provision in the contract that the term will be renewed for a further three years based on performance.
However on April 28, the fund's full board meeting declined to renew his contract and wrote to ICT, Youth Affairs and Innovation CS Joe Mucheru to inform him of the resolution to send the CEO home.
But through lawyer Okong'o Omogeni, Moriasi claimed the decision was not reached by the full board members and only half of the members agreed to send him home over unsubstantiated claims.
"The decision was in gross violation of rules of natural justice and in disregard of human resource policies," said Omogeni.
He argued that during the board's meeting on April 27 to discuss whether to renew his term, some of the board members declined to put into consideration evidence of his good performance that turned around management of the youth fund.
According to the lawyer, the board's chairman Victor Mwongera made disparaging remarks against Moriasi's reappointment to influence other members who ended up siding with him on grounds that he lacked capacity to assist the board in achieving its mandate.
"It is worth noting that most board members who worked with the CEO from the onset of his contract had been replaced and those who voted to sack him were not privy to his good work and how he has steered the organisation towards achieving its goals," said Omogeni.
Lady Justice Wasilwa directed that the application be served on the Youth Fund Board and chairman for them to respond before the hearing on May 13.