Curfew rules will apply during holy month of Ramadhan, says Uhuru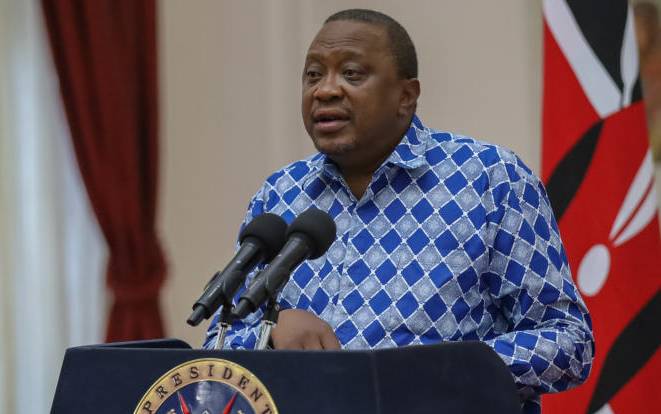 President Uhuru Kenyatta (above) has declared that curfew rules will not be relaxed during the Holy month of Ramadhan.
This comes after Deputy President William Ruto met a delegation of Muslim leaders at his Karen residence in Nairobi.
"We told Christians during Easter that you cannot mark this holiday...We respect all religions but we have said that let us all celebrate and mark these religious days in our homes, on radio and on television," the president urged during an interview with a local radio station yesterday.
He added, "I ask our Muslim brothers and sisters to mark the holy month of Ramadhan like they have not done before because these are extraordinary times."
Uhuru also said the government was yet to make a decision on whether or not to extend the 30-day curfew.
"I cannot tell you now whether we will extend or lift the curfew guidelines. It will all depend on the disease. Our biggest task is to save lives," he explained his priority agenda. Dr Ruto met the delegation of Muslim leaders led by former Mombasa Senator Hassan Omar.
Ruto on Tuesday confirmed through his Tweeter handle meeting with Supreme Council of Kenya Muslims (Supkem) leadership led by Chairman Hassan Naado, Secretary-General Mohamed Mahat, the Jamia Mosque leadership represented by Prof Abdullatif Essajee and Prof Fatma Ali, who represented Sisters with a Mission and other Muslim Women Networks at his Karen office.
"We acknowledge the role religious institutions play in complementing government efforts in the health sector; in particular, we salute the Supkem for its dominant contribution in the fight against the Covid-19," the DP said.
He urged Muslims to adhere to government regulations to curb the spread of coronavirus.
Wajir West MP Ahmed Kolosh said they sought the DP's support to help vulnerable Muslims during Ramadhan. "We sought his assistance on how to support disadvantaged Muslims in Nairobi," he said.