Uhuru: Government working on how to hold exams despite Covid-19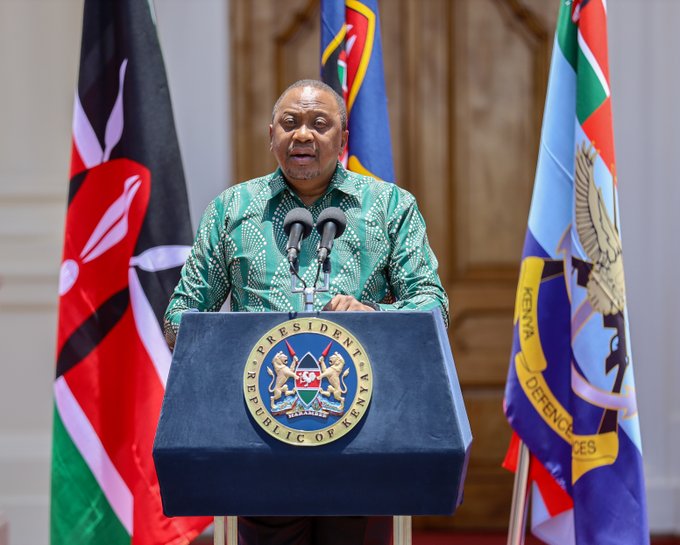 National exams for primary and secondary schools will still take place this year.
In a briefing, today with journalists President Uhuru Kenyatta said that despite the lost time, the Ministry of Education was working out on a program that will facilitate a smooth return to class for the learners.
However, the president was displeased with Kenyans who failed to adhere to the set measures to contain the spread of Coronavirus in the country. He urged Kenyans to reconsider their actions bearing in mind a number of Kenyans had closed down business.
"Jameni wakenya, tuko na shida na hii vita haitashindwa na mtu mmoja ama serikali pekee, mimi naona vibaya sana wale ambao wanaenda kando na kukataa kutii sharia ambazo zitatuwezesha kupambana na kumaliza hii janga kwa muda mfupi ili tuweze kurudi hali yetu ya kawaida."
On Monday, about 50 Kenyans escaped from quarantine at the Kenya Medical Training College along Mbagathi.The president warned that they would be arrested and made to complete their quarantine.
The National Treasury had proposed a freeze on all development projects diverting the cash to towards the fight against coronavirus. The biggest projects to be affected by the cash crunch form the big four agenda under President Uhuru Kenyatta.
According to the president, the health agenda is still intact despite the Covid-19 disruption but so far as a country we are far much ahead.
The president said the country would not engage in fighting unnecessary battles of its neighbours or trade partners but the government would focus on helping Kenyans fight the COVID-19 pandemic.
A big portion of Kenyans relies on day-to-day earnings to maintain a living. According to the president, a lockdown is not a solution for the country.