Super Mazembe maestro Kasongo wa Kanema,73, passes on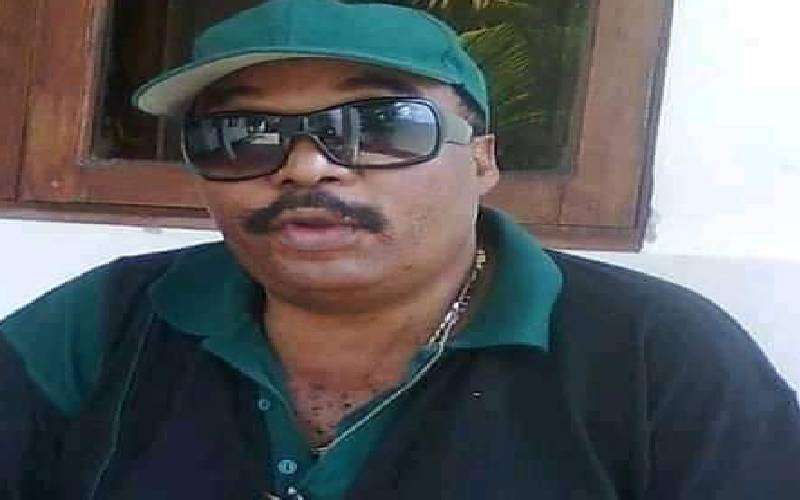 Fans of Super Mazembe band in Kenya are in shock following the demise of one of their popular band member Kasongo Wa Kanema.
The 73-year-old musician passed on last evening at 7 pm in his Langata home according to a former musician who he often referred to as his son Longwa Ngoi.
Kasongo had been battling with high blood pressure that later culminated into a stroke.
The veteran musician who served Super Mazembe for four decades as a guitarist, singer and song composer will be best remembered for the Kasongo composition that took the whole East African by storm.
So popular was the chartbuster that it became some sort of a national anthem among the lips of many Lingala music fans.
Despite his musical prowess and success among many Lingala music lovers, Kasongo opted to take a break from live performances in 2017 following his doctors' advice.
Kasongo who owned the popular Watoto Studio in Nairobi's Yaya Centre, where local-based and visiting Congolese music stars recorded songs had been in and out of the hospital for the better part of 2017.
During the time he also had a successful operation as a result of appendicitis he suffered.
The musician who loved and cherished his music career hoped one day his situation would improve so that he could go back to doing what he enjoyed and loved most, music.
During his ill health period, a musician identified as Maranata had been running his studio.
Kasongo was in the process of recording his new 10-track album done in pure Rumba style and sang in Swahili, Lingala and French.
The self-produced album which he planned to sell online was yet to be given a title.
The late Kasongo was among the last three surviving band members of Super Mazembe band that had ten members.
Kasongo leaves behind his Kenyan wife and six children.
Kasongo will be laid to rest at Langata Cemetery a place where most Congolese musicians have been buried.
Ken Walibora dead
Renowned Kenyan Kiswahili author and journalist Ken Walibora dies, body lying at KNH mortuary, police confirm.