Senators will sit today to discuss measures taken by the government to contain spread of the deadly coronavirus. Both Houses of Parliament suspended their sittings on March 17. Senators said they opted to resume sitting "to lend support to the government's war on the disease". In today's sitting, the senators will consider measures the government has put in place or proposes to cushion Kenyans from the impact of the virus and any other business they will deem fit to discuss. But the 67-member House will have only 15 senators, the number necessary for a quorum to transact today's business.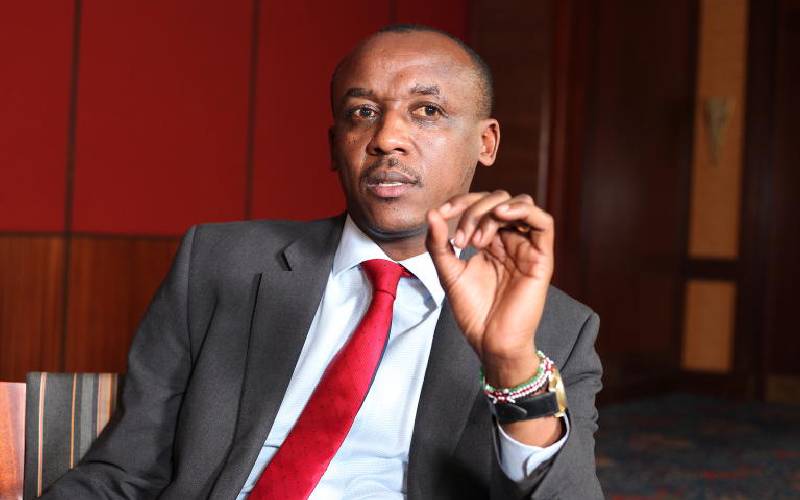 SEE ALSO: Virus weighs on global oil demand
This is in line with "keeping social distance" measure prescribed by the World Health Organisation in combating the spread of Covid-19. Senate Minority Whip Mutula Kilonzo Junior (Makueni) said senators can only sit 14 on both sides, meaning the majority and minority sides will each have only seven members, plus the Speaker. Mr Kilonzo Junior (pictured) said both sides of the political divide would only pick young and energetic lawmakers and allow the elderly to stay at home. Speaker Kenneth Lusaka said on Friday the House was ready to offer any necessary legal and policy support to the taxation measures announced by President Uhuru Kenyatta. "It is the National Treasury that must initiate such interventions and, as a House, we are ready to lead the process to ensure that the president's proposals are anchored in law," Mr Lusaka said.
SEE ALSO: Act before virus fuels insecurity along borders
Apart from debating the measures put in place by the government to help stop the spread of the virus, the senators will also be looking at the president's taxation proposals, especially on the economic stimulus package announced to cushion Kenyans against the effects of the Covid-19 pandemic. Also lined up for transaction is the introduction of the Division of Revenue Bill, 2020, as well as pushing for the establishment of a joint committee bringing together lawmakers from the two Houses to develop a more comprehensive response to the coronavirus crisis. The Makueni lawmaker said the leadership is thinking of testing all the senators who will be involved in the debates at the plenary during the crisis. He said the senate would also be pushing for legislative interventions in the implementation of the president's proposals through an Omnibus Bill. Senators argue that the Omnibus Bill will be faster than the amendment to individual laws, which could take time.
SEE ALSO: Cleric: Worship is meant to be a moment of connection with God
Already, the National Treasury Cabinet Secretary Ukur Yatani has published a gazette notice reducing Value Added Tax (VAT) from 16 to 14 per cent, among other tax breaks, in line with the president's order. The notice, which will come into effect tomorrow, has an additional regulatory intervention that will require the input of Parliament. VAT Act empowers the National Treasury CS to gazette changes of not more than 25 per cent of the existing rate to support the implementation of the VAT payments and further mandates the ministry to draft regulations and submit them to the National Assembly within 20 days. The Act further states that the CS in charge of Treasury may amend the rate of tax by order published in the gazette by increasing or decreasing any of the rates of tax by an amount not exceeding 25 per cent. []