Court bars police from using excessive force during curfew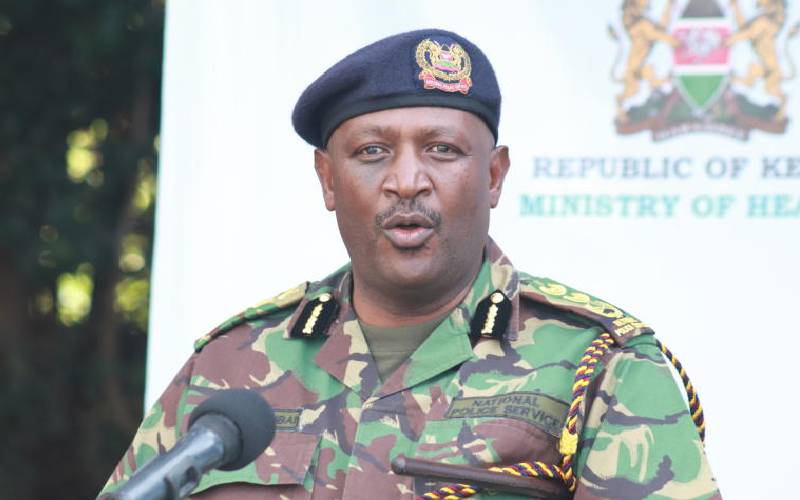 High Court has barred police from using excessive force while enforcing the dusk to dawn curfew and ordered Inspector General of Police Hillary Mutyambai to publish curfew guidelines in the next 48 hours.
Justice Weldon Korir on Monday ruled that police officers on patrol must stop using excessive force or harassing Kenyans during the curfew.
Justice Korir directed Mutyambai to publish guidelines on the conduct of police during curfew in major daily newspapers of national circulation.
He, however, declined to suspend the curfew.
Korir directed the Law Society of Kenya (LSK) to serve the petition to respondents.
The LSK had earlier on Monday moved to court seeking orders to suspend the night curfew imposed by the government to contain covid-19 or have it extended to 10 pm.
In the petition, LSK argued that the curfew had gone against the Public Order Act.
"The petitioner (LSK), exercising its statutory duty to protect and assist the public, challenges the curfew order as unconstitutional because it is blanket and indefinite, and because it is ultra vires (contravenes) the Public Order Act," the petition stated in parts.
The lawyers argue that the curfew will downside the probable gains made in fighting coronavirus, judging from the way the law enforcers have handled the members of the public, especially over the weekend.
"The aforementioned curfew poses a great and imminent danger to general health and safety of thousands of Kenyans, particularly the poor and vulnerable members of the society because it is disproportionate and draconian," the statement further read.
The 7pm to 5am curfew has been imposed by the government to contain the spread of the coronavirus in the country.
There has been an outcry since March 27 when the curfew started following cases of police brutality on members of the public.
There was stampede at Likoni Ferry Channel in Mombasa after police lobbed teargas into a crowd as they tried to enforce the social distance rule.
The case will be mentioned on April 2.