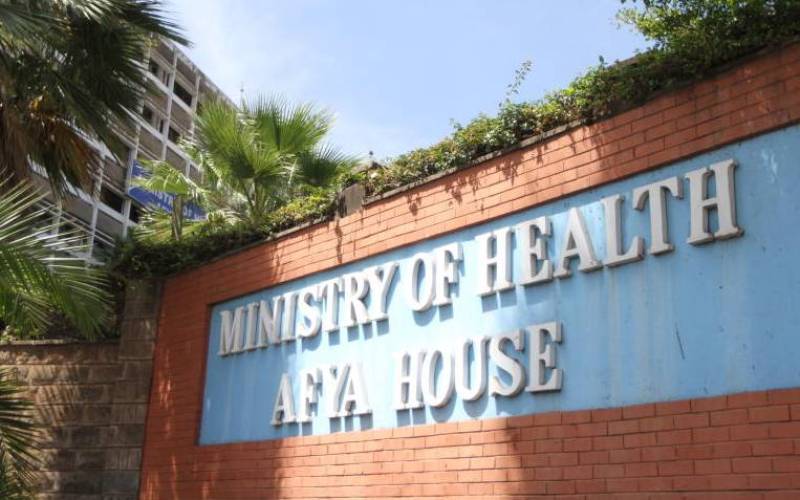 The government of Kenya, through the Ministry of Health on Thursday said that it will conduct a coronavirus drill on Sunday at the Mbagathi Hospital, Nairobi.
Speaking to the press, health CS Mutahi Kagwe said the drill that will start at 11am will mimic a real case scenario of a coronavirus infection in the country and demonstrate how health officers should respond.
He further urged Kenyans not to panic when they hear ambulance sirens.
"I do not want when the ambulances start whirling people to think that we have a real situation. If you hear sirens along the roads, don't panic. It's a drill!" he said.
Read More
His announcement comes a day after a joint parliamentary committee on Health was left in shock when its chairperson (Murang'a women rep Sabina Chege) could not get through to the coronavirus call centre after calling the toll free number that was shared to the public.
Sabina Chege, tried calling the number set up by the Ministry of Health pretending to have coronavirus-like symptoms in need of assistance in the presence of CS Mutahi Kagwe and senior health ministry officials.
Ms. Chege wanted to find out the kind of advice she would get from the health ministry and how prepared the country was in case of an outbreak.
However, the toll-free line did not go through. To his defence the health CS said the line was still in its trial phase
She went ahead and tried calling another line. This time the receiver took long to answer but eventually he did but gave her unsatisfactory answers.
"Hello, how are you? I wanted to report a case of coronavirus. I feel like I have the symptoms, what am I supposed to do?" Ms Chege, with a hidden identity asked.
The attendant responded saying "You sound sick…We have no cases of coronavirus unless you tell us how you could have acquired it. However, you can go to a nearby hospital and get checked."
From a spatial analysis by experts in population mapping at the University of Southampton, Nairobi has now been ranked sixth among African cities whose populations are at high risk of being infected with the virus.
Therefore, Kenya is now regarded as a high-risk country by researchers who have been tracking the spread of the virus based on the number of flights and also the connections with infected territories.