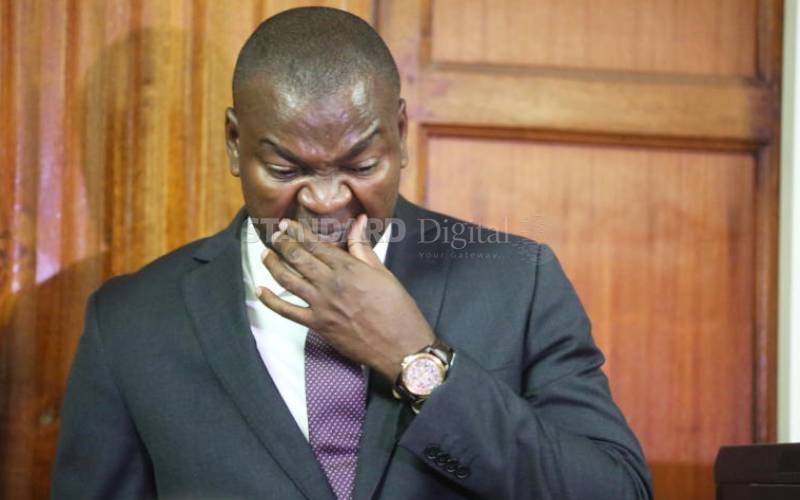 Police have refused to release five cars and Sh570,000 in cash seized from former Sports Cabinet Secretary Rashid Echesa's (pictured) home in Karen.
On Monday, Echesa went to the Directorate of Criminal Investigations (DCI) headquarters demanding that he be given back his property.
But police turned him back insisting only a court order could secure the release. Police told him none of the five vehicles was registered in his name, or that of a relative.
They demanded that he explains the source of the cash that was found in the dashboard of one of the cars.
Echesa reportedly replied that he got the money from a 'mheshimiwa' (MP), whose name he did not disclose.
He said he needed the money to pay rent for his family. Police said one of the five high-end cars that were seized was registered in a different name that raised high-brows.
An analysis of the number plate which was found mounted on the black Landcruiser V8 belongs to a Mazda demio.
The Mazda is owned by a lady identified by police as Irene Mueni. The detective said they are now keen to establish if the Landcruiser V8 was registered when it was imported and if duty was paid for it.
The other four cars seized are a Toyota Landcruiser V8's, a Volkswagen Passat, Mercedes Benz E class and a Ford Ranger.