IEBC: We knew Igathe quit Nairobi County job on Jan 22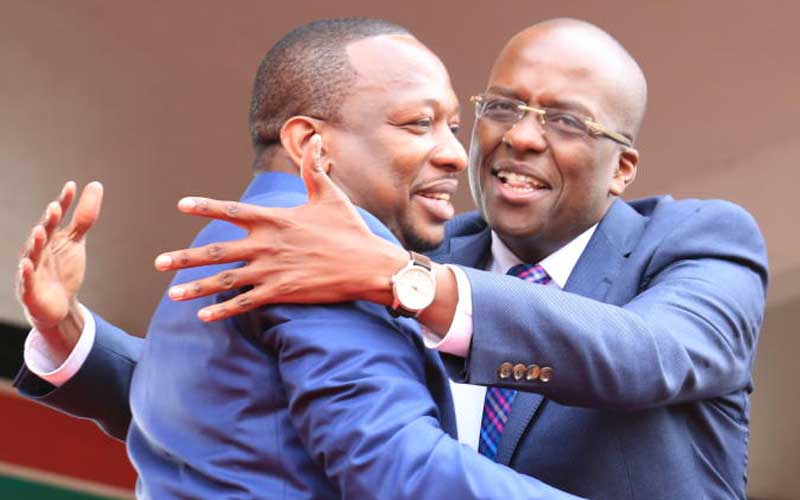 The Independent, Electoral and Boundaries Commission (IEBC) on Friday changed tune and said it was aware of the resignation of Polycarp Igathe from the office of Nairobi County Deputy Governor, 721 days after he dramatically quit.
The agency said its advisory opinion sought by the County Assembly Clerk and Speaker on the leadership of City Hall was taken out of context and earlier reports were "mischievous, malicious and meant to discredit the commission".
IEBC yesterday said it had not been formally notified of Igathe's shock January 31, 2018 resignation.
IEBC chair Wafula Chebukati, however, now says he was only aware of the deputy governor vacancy on January 22, 2020 when Nairobi Governor Mike Sonko, who is barred from accessing his office, communicated to them on naming a nominee.
"In response via a letter dated January 9, 2020, the commission stated that it is not its mandate to provide direction on whether or not the Nairobi County Government is a going concern," Chebukati said of his response to the Assembly letter received on December 19, 2020.
"The commission also stated that it had not received formal communication on the resignation of the Deputy Governor of Nairobi City County as of that date," he added.
Chebukati explained that his office had no mandate to gazette the resignation.
"The commission would like to clarify that it has no legal obligation to gazette the resignation of an outgoing holder of elective office but rather it has an obligation to gazette a new holder of elective office".
The electoral commission cleared Governor Mike Sonko's deputy governor nominee Anne Kananu Mwenda for appointment on February 10, 2020.
Mwenda, who was nominated four days earlier, received the IEBC clearance from Nairobi County Returning Officer Joseph Eroo.
Her vetting at the Assembly was, however, stopped by High Court's Justice Mumbi Ngugi on February 17 after a petitioner, Peter Agoro, challenged it.
Mr Agoro moved to court arguing that the nomination amounts to "a direct affront to the orders issued against the governor in December last year".
Agoro argued the timing of the nomination was an act of self-preservation and ran adrift with the war on corruption.
Last December, Anti-Corruption Court Magistrate Douglas Ogoti barred Sonko from accessing his county offices following his arraignment on corruption charges.
Justice Mumbi barred the Assembly from vetting Mwenda until the case is heard and determined.