DP Ruto: Access to my office by Echesa and his co-accused was a breach of security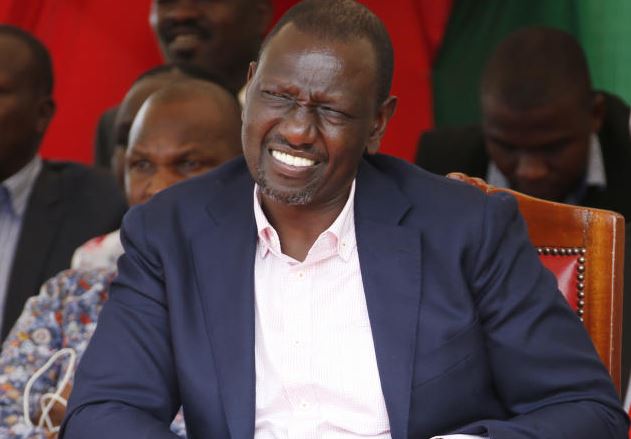 Deputy President William Ruto (pictured) has responded to earlier CCTV footage provided by Director of Criminal Investigations George Kinoti, showing that suspects in the Sh39b arms scandal spent over an hour at his office.
In a statement issued on Thursday, Ruto said, "We appreciate efforts made by the DCI to investigate fraudulent access to the office of the DP by crooks and cartels as well as a probe into the death of Sergeant Kipyegon Kenei."
The statement went further on to claim that "the entry into the office of the DP that was aided by some security officers was a breach of security."
According to the CCTV footage, former Sports CS Rashid Echesa and his three accomplices were inside the building from 9.38 to 10.02. "The rest of the footage shows their movement outside the office," the statement said.
The statement also said that Commissioner of Police Joseph Rop, who is in charge of security at Harambee House Annex, reported failure of Sergeant Kenei to report to DCI headquarters to record a statement on February 19 and subsequent failure to report to work on the same day.
Kenei was to record a statement with the police on the fake arms scam before he was reported missing and eventually dead.
"On February 18, all officers who were on duty at the office of the deputy president on 13th were all summoned to DCI headquarters to record statements on the evets at DP's office. On 19th, all the officers assembled at the DCI headquarters except the deceased," Kinoti explained earlier in the day.
Kinoti said that Kenei's superior did not make an attempt to find where he was or visited his home when he missed work on that day.
Ruto now wants DCI to speed up investigations into Kenei's murder and that the culprits be brought to book.
Sergeant Kipyegon Kenei was found dead at his house in Imara Daima estate, Nairobi on February 20.
He was a high profile witness in the Sh39b fake arms deal implicating former Sports Cabinet Secretary Rashid Echesa and three others.