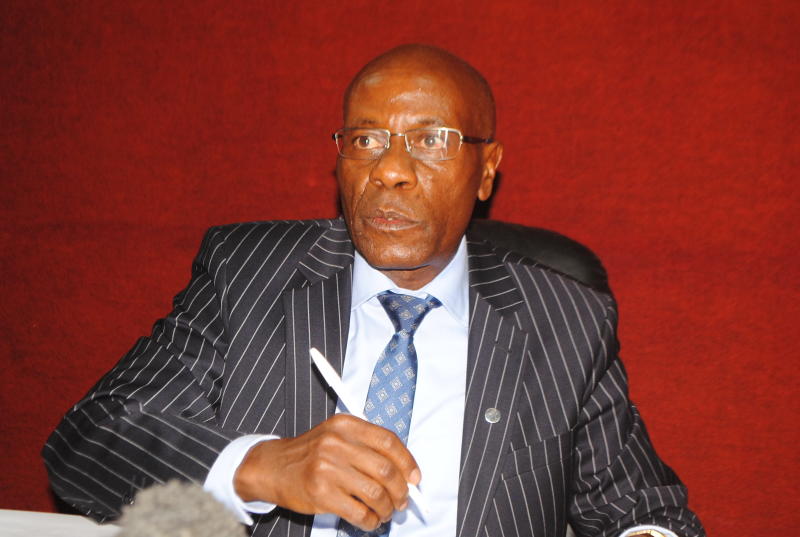 A court in Nairobi has declined to declare the Building Bridges Initiative (BBI) taskforce unconstitutional in a case filed by ThirdWay Alliance leader Dr Ekuru Aukot.
In the ruling delivered on Wednesday, Justice John Mativo said that he cannot question President Uhuru Kenyatta's executive powers.
"The president cannot be subjected or questioned on how he exercised his Executive powers," he held adding that the members of the Yusuf Haji- led Task Force were gazetted by the Head of the Civil Service Joseph Kinywa on instructions from the president.
The judge further ruled that there was no contradiction in the provisions of article 132 and 132 of the constitution.
Dr Aukot, whose recently Punguza Mizigo initiative failed, had petitioned that the constituting of the BBI team amounted to misuse of public funds.
Aukot, through his lawyer Elias Mutuma, argued that the rapprochement between President Uhuru and ODM leader Raila Odinga, which led to the formation of BBI team, is unconstitutional and its report should be nullified.
Task Force mandate
The 14-member Building Bridges initiative was gazetted in January amid uproar from a section of politicians.
"It is notified for the general information of the public that Uhuru Kenyatta, President and Commander-in-Chief of the Kenya Defence Forces, has appointed the Steering Committee on the Implementation of the Building Bridges to a United Kenya Taskforce Report," a part of the notice read.
The task force comprises Adams Oloo, Agnes Kavindu, Senator Amos Wako, Florence Omose, Saeed Mwanguni, James Matundura, Major John Seii, Bishop Lawi Imathiu, Maison Leshomo, Senator Mohamed Yusuf Haji, Morompi ole Ronkai, Bishop Peter Njenga, Rose Museu, Archbishop Zecheus Okot.
The taskforce's joint secretaries are Amb. Martin Kimani and Paul Mwangi.
The terms of reference of the task force are "to evaluate the national challenges outlined in the Joint Communiqué of 'Building Bridges to a New Kenyan Nation, and having done so, make practical recommendations and reform proposals that build lasting unity."