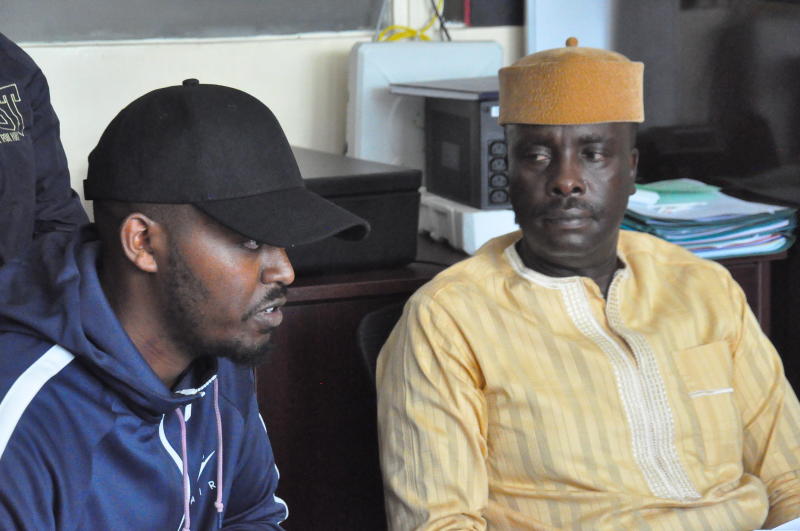 The Kenya Airways employee suspended for allegedly filming a China Southern Airlines plane landing at JKIA is heading to court.
Gire Ali yesterday told the press that the suspension was against the law since it indicated that he will continue to receive full salary.
"The law says that if an employee is suspended legally, then they should receive half their salary," said Ali's lawyer Dunstan Omari.
Omari said he will move to the Employment and Labour Relations Court tomorrow to have that suspension reversed.
"My client, who is a security officer at the airport, is willing to go back to work once his termination is reviewed," he said.
Read More
Omari said he will still file a petition to have the State compelled to grant Ali maximum security because his life is in danger.
"Some security officers at Kenya Airways threatened me on February 27, 2020 after I was suspended," Ali said.
Omari said the employee has since recorded a statement over death threats at Kahawa Wendani Police Station.
He said Ali's mandate is to provide protection to an aircraft, passengers, airport, aircraft security and detection of any fraud and take action if there is an infringement of the security of an airline.
"As a trained officer, Gire was on duty where a Chinese airline landed and after being marshaled by airport marshalls for more than one hour, the passengers disembarked," Omari said.
He said the Kenyan security agents were not equipped with gadgets and necessary medical tools. The lawyer said when instructions came that the Chinese should disembark, Ali recorded whatever was happening and the video went viral.
He said his client has been called by suspicious people and told to appear before the airline's disciplinary committee. Omari said the people threatening Ali are not known to him.