Attorney General Paul Kihara roped into City Hall's Supremacy battles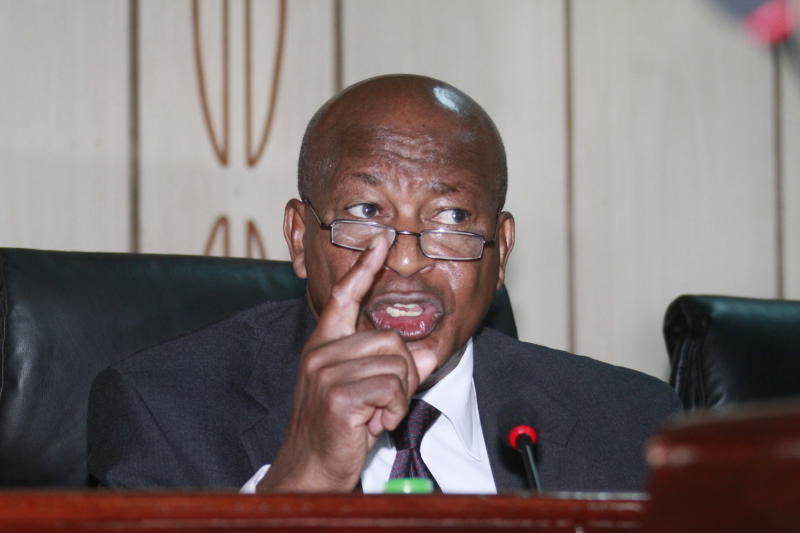 Attorney General Paul Kihara (pictured) has been dragged into the leadership wrangles at City Hall.
Government Press Chief Executive Mwenda Njoka wants the AG to give direction following the changes Governor Mike Sonko made last month.
In January, Sonko reshuffled his cabinet for the umpteenth time and sacked Finance CEC Pauline Kahiga, replacing her with Allan Igambi.
Njoka, however, did not gazette Igambi's appointment, saying there was already an ongoing court case involving Kahiga therefore Igambi could not be sworn in until the case was heard and determined.
"We are aware that there is an ongoing court case before a Milimani court JR 23 of 2020 and the same has not yet been determined," said Njoka in a letter dated February 7.
Court process
"It is on this premise that we in a bid to aid the court process and not to appear to propagate a perceived sanitisation, legality or illegality therefore, we request your advice on our thinking that the same be put in abeyance until the status is clarified by all the relevant authorities."
Njoka also noted that he had received a letter dated February 5 from Sonko, through his lawyer Harrison Kinyanjui, purporting to have withdrawn the court case, and using the intended withdrawal to pressurise the Government Press to gazette Igambi as Finance Executive and degazette Kahiga.
"Based on the above, we are therefore afraid that the request by the county attorney and manoeuvres by Kinyanjui might be moves made to sanitise actions that would be seen to defeat the court process," added Njoka.
Sonko is currently in court facing claims of aiding the loss of Sh357 million at City Hall.
The letter was copied to among others Director of Public Prosecutions, Directorate of Criminal Investigations, Ethic and Anti-Corruption Commission and Speaker of the County Assembly of Nairobi.