Sonko suffers blow after court declines to grant him travel documents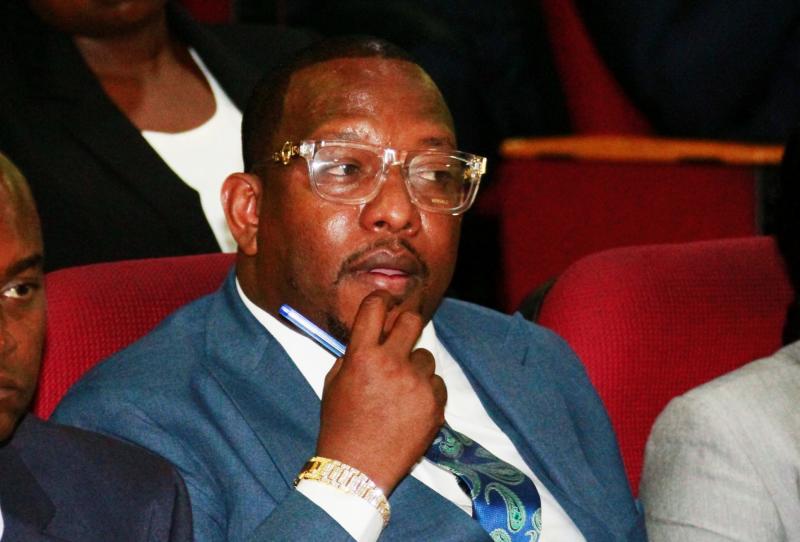 Nairobi County Governor Mike Sonko yesterday suffered a blow after a court declined to release his travel documents.
Anti-corruption court Chief Magistrate Douglas Ogoti, while delivering the ruling, said that he could not review his own orders.
"The release of the passport at this stage may lead to an abuse of office and the court is not ready to do that," ruled Ogoti.
He added that the court does not know how the applicants received their evidence as they did not attach any clearance from relevant Government officials.
Sonko was seeking the release of his passports to enable him travel to the United Arab Emirates on official duty.
"The applicant has been invited in his capacity as the Governor of the Nairobi City County," read court papers.
However, the prosecution objected, saying that Sonko has paid for the trip using his cards, adding saying that is proof that he was travelling for personal luxury as opposed to official duty.
"The court had barred the accused from his office. He, therefore, cannot purport to be performing his official duties by attending the meeting," the prosecution said.
Mzee Moi's last journey
Former president will get full military ceremonial honours in a send-off similar to that of his predecessor, Jomo Kenyatta.