Trio sues State in bid to change sex, name on their IDs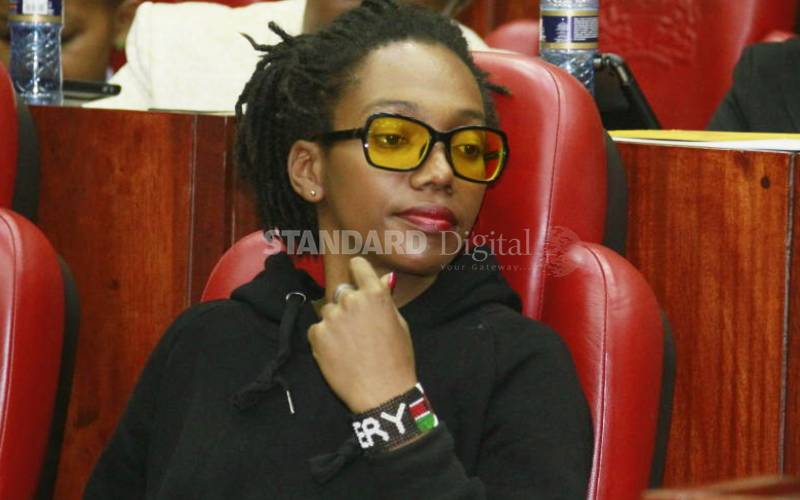 Three transgender persons have moved to court seeking to compel the government to change the names and gender in their identification documents.
Audrey Mbugua, Maureen Muiya and Arnest Thaiya, in their joint petition before the High Court, said they have been victims of abuse and mistreatment as their names do not reflect their gender.
In the case filed before the High Court, the trio spoke of the pain of living with a name that did not reflect their sex, being forced to strip naked and getting beaten.
Gender switch
The court heard that the three had written to the Registrar of Births, seeking to change the names and gender on their national IDs and passports, but were informed that the Births and Deaths Registration Act did not allow switching of gender from male to female, or vice versa; or altering names of a man to a woman, or vice versa.
Court records indicate that the three were told that only a doctor could change their sex.
Audrey, in her affidavit, said her name in government records is Andrew Mbugua Ithibu. She attempted to get gender reassignment surgery at Kenyatta National Hospital, but the government facility declined to do it.
She filed a complaint with the Kenya Medical Practitioners and Dentists Council, but did not get a reply, she said.
"The petitioners are required to explain their gender identities and the gender affixed in their records at every juncture of their lives. It brings them ridicule, suspicion, unwarranted arrests, assaults, discrimination, denial of services and untold suffering and mental anguish," the petition before the High Court and seen by The Standard reads in part.
Audrey said she has had run-ins with the police who think she is homosexual, and has been humiliated in public.
"Having suffered a lot of discrimination, violence and suspicion, I was bereft of human dignity and peace. Identification documents for people who are cisgender (a person whose sense of identity and gender corresponds with their sex at birth) are taken for granted, (but) are a matter of life and death to a transgender person," she said.
Audrey had earlier filed a case against the Kenya National Examinations Council (Knec) seeking to force it to change her name in her school certificates. She won the case.
Academic life
Meanwhile, Maureen, who was born in Machakos County as Maurice Munyaka Muia, said she has never felt like a boy. Her academic life ended in primary school, but she later enrolled to study a hair dressing course at a local college.
According to her, she had socially transitioned to being a woman.
While applying for her identification card, she recounted, the registration official asked for her gender and she said she is a woman. The official proceeded to ask whether she had male or female genitalia.
Her answer, court records indicate, was that she had male genitalia. Her ID bears a female gender mark but with a male name.
"People would treat me suspiciously, saying my identity card was fake," Maureen said in her petition.
She added that she has been beaten up by police officers in Mombasa after being mistaken for a homosexual.
According to her, a number of people have sought refunds when they send money through her mobile phone as her details bear the name Maurice.
"My clients, bank agents look at me as a female, but my identity card is that of a male. Then I am suspected to be a criminal using fake documents," she said.
Fake documents
She formally changed her name after renouncing the male one, but her quest to have the name on her ID and passport changed hit a dead end.
Arnest, who is the second-born child in a family of five, was born Annet Jennifer Muthoni. He said his first run-in with the police was in 2004 when he was accused of holding fake documents by his landlord.
On being arrested, he said he was forced to strip naked to prove his gender. He refused to comply with police demands, and was held in custody for seven days.
Annet said he has been accused of fraud several times when he presents himself a man, yet his ID bears a woman's name.