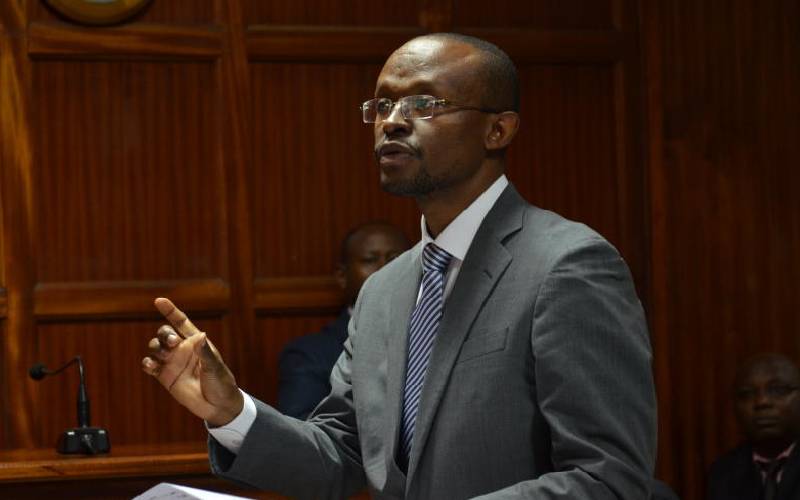 City lawyer Cecil Miller has denied receiving any money from the National Land Commission (NLC) as payment for compensation for a parcel of land for the Standard Gauge Railway (SGR) as alleged in media reports.
Miller wrote to the Daily Nation, saying claims that he was paid Sh252 million is malicious and was made without inquiring into the truth or counterchecking with him.
"Our client has never received the said of sum of Sh252.12 million from the National Land Commission as compensation for the said parcel of land in Kajiado," the letter signed by Senior Associate Rubeena Dar states.
The law firm says the allegations have inflicted great prejudice to Mr Miller and caused extreme damage to his reputation as an Advocate of the High Court of Kenya.
The article claimed that the land is in Nairobi County and linked the compensation to the fact that lawyer Miller represents Governor Mike Sonko in various cases.
"The County Government of Nairobi has no role in respect of approval of land for payment in compulsory acquisition by the government and more so for this piece of land that is located in Kajiado County."
NLC acting CEO Kabale Tache also confirmed no money had been paid to Miller as compensation on the said land.
"No money paid to the lawyer as regards the compensation of SGR land. The matter is still pending," said Tache.
She added his case and dozens others are yet to be cleared.
She was reacting to reports that Miller had been compensated for the land and that he is under probe over the same.
NLC is yet to finish compensation of the claims of the land where SGR passes.