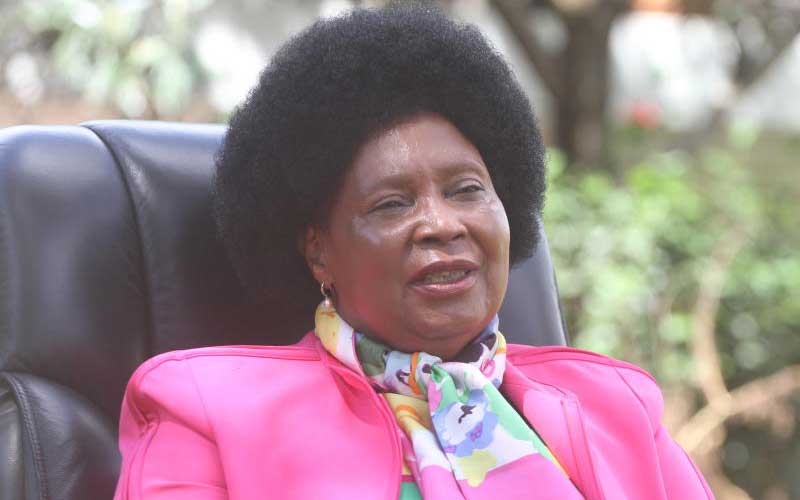 The Labour Court has nullified the appointment of former Othaya MP Mary Wambui (pictured) as chairperson of the National Employment Authority (NEA) board.
Justice Onesmus Makau yesterday said Wambui was unqualified and dismissed her appointment as irregular and unconstitutional as she does not meet the qualifications for the position.
The court quashed the Gazette notice on the appointment, with Justice Makau saying the authority needs a person with academic expertise.
"Her appointment to the board does not meet the constitutional requirements; it is therefore null and void. The Gazette notice is quashed. It is unlawful. A permanent injunction is issued barring her from being appointed to the post," ruled the judge.
The case was filed by Kenya Young Parliamentarians Association, a lobby headed by Nairobi Senator Johnson Sakaja.
According to the lobby, the former MP had severally admitted that she had limited education background.
Section 10(2) of the National Employment Authority Act provides that a person shall be qualified to serve as the chairperson of the board if they have at least seven years' experience in Human Resource Management or its equivalent.
However, there is no age limit.
The court heard that she did not have academic and professional qualifications to allow her run the office.
In a Gazette notice dated October 14, 2019, then Labour CS Ukur Yatani picked Wambui for the job, triggering an outcry from Kenyans.
Following the appointment, Wambui was expected to lead a team that will create job centres in all constituencies where youths would register, detailing their skills.
The authority is also expected to be a link between employers and potential employees by posting available vacancies on social media.