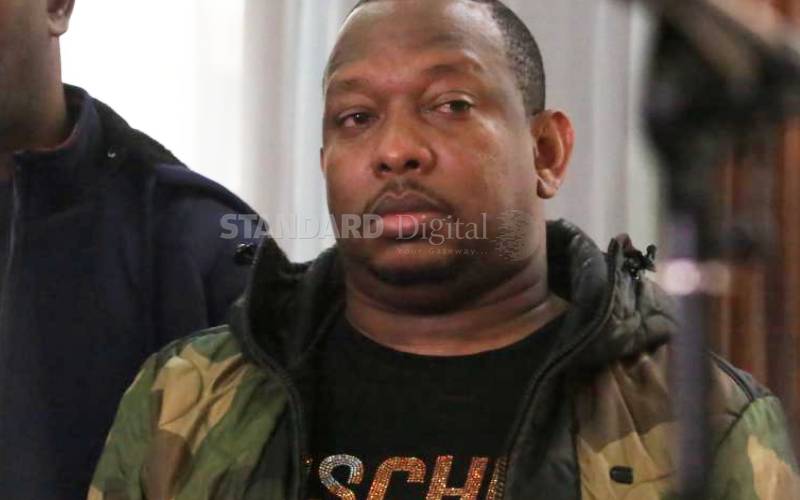 Acting Nairobi County Secretary Leboo Morintat has taken over operations at City Hall following the prosecution of Governor Mike Sonko over the alleged loss of Sh357 million.
Mr Leboo last week chaired the first cabinet meeting comprising of all executives and chief officers, with the main agenda focusing on measures to be implemented to ensure the county achieves its Sh14 billion revenue target by June this year.
Speaking to The Standard, Leboo said he had stepped in to ensure there were no hitches in service delivery.
"The meeting set out to achieve the agendas for this year and create a blueprint of how to ensure efficient service delivery to city residents. We also took stock of 2019 and recommended solutions for some of the challenges we've experienced so far," he said.
Read More
The main agendas touched on revenue collection, preparation of the supplementary budget, waste management, and the improvement of roads following the heavy downpour that led to flooding in the city.
Other supplementary items included the issue of pending bills, controlling illegal hawking as well as how to address illegal construction on road reserves.
Leboo said the executive would oversee the completion of ongoing ward projects and the start of new ones in line with the county's development plan.
"We are going to work on the supplementary budget to ensure the document is ready for submission to the county government once MCAs resume their sittings come February," he added.
The move comes barely four days after the county assembly called on the national government to provide assistance in the running of county affairs, citing the leadership vacuum as a precursor to poor service delivery by the executive.
The MCAs called for the revival and revamping of the Nairobi regeneration task force to steer county operations during the period Sonko is barred from office and until his graft case is determined.
During a special sitting last Thursday to deliberate on county matters, the ward reps said the committee would work in collaboration with members of the executive to ensure effective service delivery to residents.
County Speaker Beatrice Elachi said the task force's immediate areas of concern would be paying pending bills, water rationing and how to clean up the garbage choking the city.
"I direct that the committee is revamped due to the good work it has done in order to proceed with its work together with the county executive to ensure effective service delivery to Nairobi residents," said Ms Elachi.