AG summoned over state's disobedience on Miguna order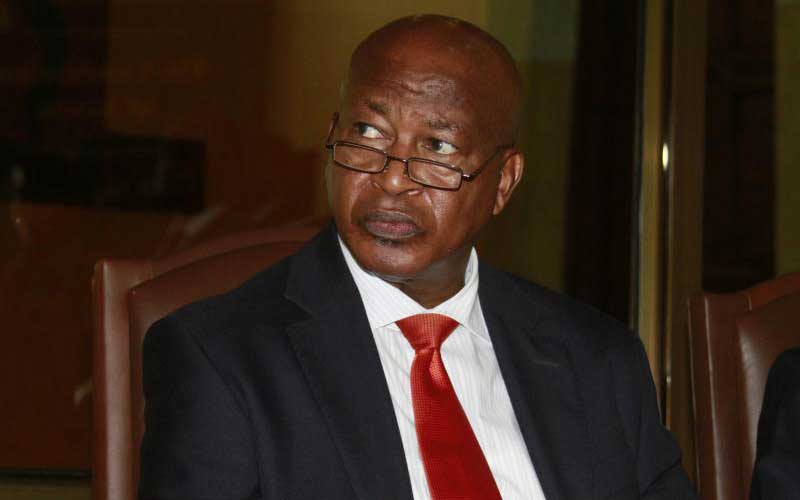 The High Court in Nairobi yesterday summoned Attorney General Kihara Kariuki (pictured) to appear before it on Monday to explain why the government has shown blatant contempt to court orders directing it to facilitate the return of lawyer Miguna Miguna.
Justice John Mativo noted that the State has exhibited a worrying trend of systematic disobedience of court orders.
State lawyer Christopher Marwa yesterday changed tune from an earlier claim that the government did not know why Dr Miguna is not home yet, saying that the lawyer had no travel documents to allow him into the country.
The government maintained that the lawyer ought to acquire the new generation passport, instead of his old one which the court ordered to be used for his return.
In the case, an immigration officer Alfred Omangi claimed that Miguna failed to apply for the Kenyan passport after the old one expired on March 22,2019. He said that it would be dangerous to allow the lawyer in the country without vetting his credentials as the country and the world was facing terror threats.
"All applications for passport are done online through e-citizen platform and Miguna has never made any application for the same online as is the practice by all Kenyans worldwide. It will be dangerous to allow to Kenya unvetted members now that the country and the world as whole is facing terrorism challenges," Mr Omangi said.
According to the officer, Miguna's passport expired on March 23, 2019, hence, he has to apply for another one.
The officer said that they were aware that Miguna wanted to return to the country on January 7, and they sought legal advice from the Attorney General who advised that he should enter the country on the strength of the orders issued on December 14,2018. Lawyer John Khaminwa for Miguna insisted the AG should attend the court in person and explain why the orders requiring the State to facilitate Miguna's coming back have not been obeyed.
Meanwhile, Law Society of Kenya has joined calls for Miguna to be allowed back in the country.
The Society urged the government to obey court orders on the matter.