Did Haji and Kinoti's spirited campaign fade with the year?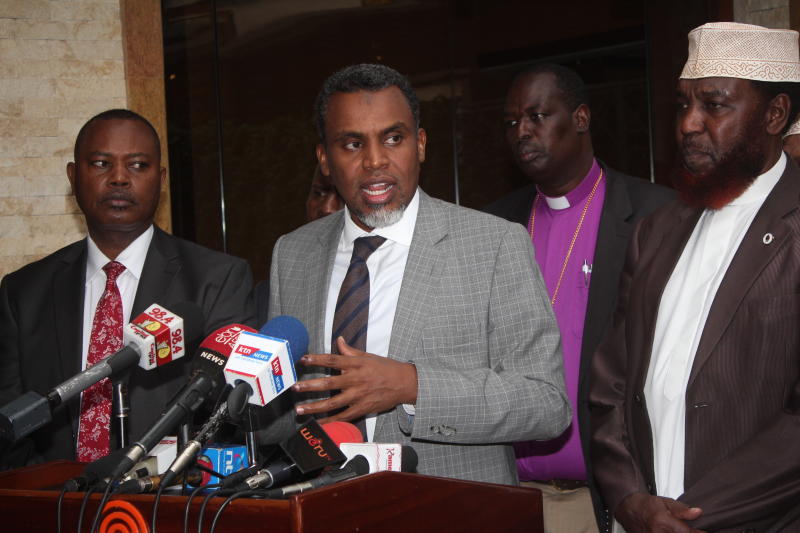 DPP Noordin Haji and DCI boss George Kinoti have in the last 12 months been some of the key government officials Kenyans were watching closely.
The duo, who came into office with a lot of gusto have been the champions of the mega corruption cases that have rocked the Jubilee administration.
As soon as they assumed office, they started off the fight against corruption and economic crimes with arrests of high-profile individuals.
They managed to shake the country, especially with the Friday arrests popularly known as 'Kamata Kamata' Friday.
But as the year comes to a close, the enthusiasm witnessed in the duo, especially with regard to the Friday arrests and lock up of high fliers seems to have faded.
They are yet to record any major conviction in any of the high-profile cases that they have taken to court. Majority of the cases are still pending in court.
The two have also suffered humiliating defeats in some cases they took to court.
Other matters still pending in court have shown signs of collapsing. On May 10, the DPP withdrew charges of attempted murder against four individuals accused of importing fertiliser that contained mercury, after both sides reached a deal.
The consignment was also released to the market, despite the fears raised by the state that the fertiliser was contaminated.
The ODPP and the accused agreed that once the charges against them were dropped, they would not sue for wrongful prosecution.
It was also agreed that they would drop their pursuit for retesting of the commodity. The DPP and lawyer Paul Muite had been engaged in a bruising court battle.
Retesting bid
The court had ordered that the fertiliser be retested to ascertain whether it was contaminated.
The DPP and the Kenya Revenue Authority however moved to the High Court to stop the retest orders. The DPP, in a bid to scuttle retesting, had made an application seeking to have Muite withdraw from the case.
Haji and Kinoti also did not escape public attention during the trial of former Kenya Power boss Ben Chumo and his successor Ken Tarus.
The two are among 14 senior managers charged over a controversial Sh400 million tender.
The matter started with allegations that key documents related to the tender were missing. This claim seemed to dampen the hope of Kenyans in the work of the DCI and ODPP.
In August, a Nairobi court was however informed that the procurement documents, which had controversially vanished from Kenya Power, had been retrieved from different files. The missing documents were tender papers for the purchase of 708 transformers by a firm called Muwa Trading Company for Sh408 million. Some 327 of the transformers had turned out faulty.
Earlier, a senior government procurement officer was put to task over allegations that the DCI had instructed the name of Energy PS Joseph Njoroge be removed from a report on the acquisition of faulty transformers.