Fatigue kills more than drink driving, safety expert says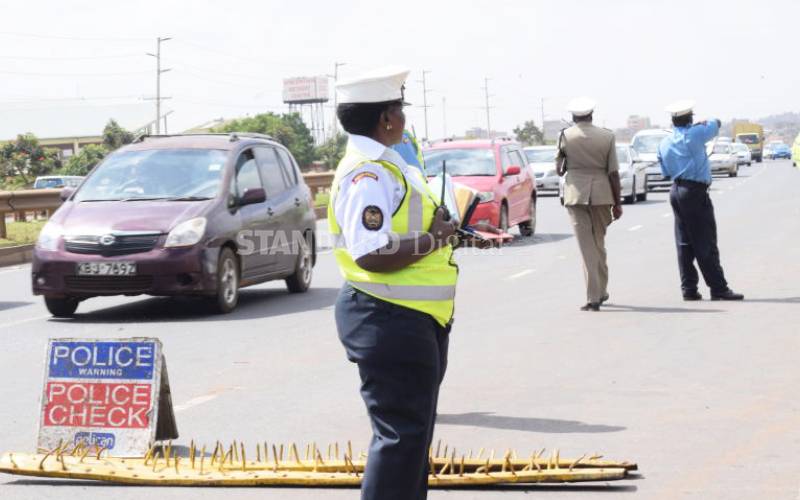 Kenyans have been urged to observe traffic rules and stay safe this festive season.
AA Kenya head of Business Development Timothy Keli said motorists should be mindful of other road users.
"Your behaviour could hurt other motorists and paedestrians," he said on KTN's Morning Express show.
Being the festive season where many attend parties as they travel, Keli urged road users to avoid driving while intoxicated.
He explained that intoxication impairs judgement and response time.
According to the National Transport and Safety Authority, between January and November this year, 3,123 people were killed in road accidents.
Some 2,743 others were killed in the same period the previous year.
Under that period, some 5,909 were seriously injured.
Keli added that most accident victims are paedestrians.
Festive season accidents
Most accidents happen during the festive season as most people aim to cover long distances, sometimes unfamiliar, and in poorly serviced vehicles.
"Some of the cars have not been driven over long periods of time, but the drivers want to cover more than 100km."
Coupled with the season's excitement, many do not take enough rest.
Not having enough rest compromises body functions, which hurt the driver's response time in case of an emergency.
Keli says the designated driver must be well rested.
Most accidents are caused by speeding and violation of limits.
For instance, driving at 100kph translates to covering 27m/s. If one falls asleep on the wheel for four seconds, they will have covered 108m, a distance Keli says is enough to do irrepairable damage.
The AA Kenya Business Development head criticised passengers who keep quiet while drivers violate traffic rules, adding that they threaten their own lives.
Plan ahead
While underscoring the importance of adequate planning before embarking on a long journey, Keli said drivers should further be encouraged to take breaks.
Any journey that is beyond 100km is classified as long distance and requires breaks, sometimes even a 20-minute power nap.
He denied that opening windows, playing loud music or chewing gum to wade off sleep works.
"Fatigue kills more than drink driving".
Kenyans' culture is to adhere to traffic rules only in areas where the police are stationed.
It is such culture that has led to accidents linked to violated speeding and road safety rules.
"The speed limit is for your safety," Keli added.
Questioned on varying speed limits, the AA Kenya official said motorists should strive to take refresher driving courses.
Some of the conditions that guide speed limit judgement include visibility, dry road, day or night, area population as well as turns and slopes on the road.
What to keep in mind when driving:
Don't cross a flooded river.
Check speed limit.
Be cautious and alert
Don't overtake where visibility is compromised
You need to be seen, eg, wear reflector jacket or keep headlights on
Tyre and belt condition
May motorists do not take their cars to the service station or check their tyres.
Tyres have a shelf life of six years. All tyres have a four-digit code, where the first two are the week of the year and the last two, the year of manufacture.
Other than the tyres, the most overlooked part of the car is the seatbelt.
To check whether they are in good condition, passengers are advised to jack the belt. If it locks, then it is safe.
The seatbelt holds one in place in an emergency as when the car comes to an abrupt stop, the body maintains the previous speed of the vehicle.
On children's safety in the car, Keli told KTN News that the safest place is the car seat, fastened with a seatbelt as well.
His sentiments come in the backdrop of Inspector General Hillary Mutyambai's order that all excess passengers will be arrested at the scene.