From groping to catcalls, sex abuse is rife in club circuits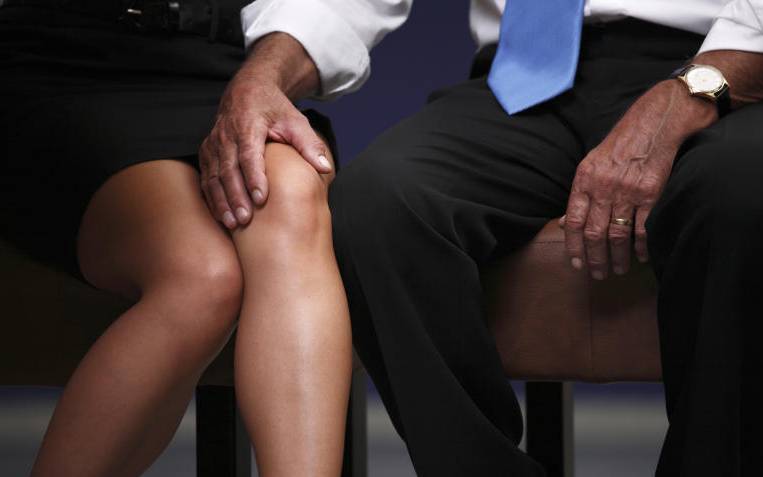 "The *beeeeep* is wrong with people, seriously!"
No 'Hello' or 'Hi', just a question put in a pretty terse statement. It was enough to peel my eyes off the screen. The time was some minutes to 7 pm, an hour when the newsroom is a tense frontline in the eternal war pitting journalists against deadlines. It is an hour few phone calls are received. Mukami's made it to the rare list – accidentally – when I swiped in the wrong direction.
"What?" I said more out of shock than a desire for clarification.
"And it's an old man…a *beeeeping* shameless old man."
Perfect sense
"What happened," I said, abandoning the battlefront for the corridor because every ounce of my attention was by now comfortably in my friend's custody. I'm not certain what shocked me more; that she had cursed, twice, within a minute or the tone I had never heard in her voice before. Shortly after, as I leaned against the wall listening to her shaky voice, it all made perfect sense.
"He grabbed my boob…like, just reached out and grabbed my boob…" I felt the anger rising in me as my distraught friend recounted her ordeal in a matatu bound for Wangige. That some man with a head beginning to grey could just grab a girl's boob then gleefully alight from a matatu was quite unsettling.
Nick of time
As I walked dejectedly back into the newsroom, another case of blatant sexual harassment jumped to mind: Hilda Kavata, popularly known as DJ Kavs was recently assaulted outside a night club along Moi Avenue. What's even more appalling about the ordeal is that bystanders, including the watchman for the nightspot, did nothing. Kavata was assaulted by a group of 10 men.
"Leo haka tunamurder, kana kaa virgo ata (we will kill her today, she even looks like a virgin.)" She recounted the ordeal on social media. Just in the nick of time, a man stepped out from the club and came to her rescue. She suffered a back injury, which has since been treated. One of the perpetrators was arrested. The lass has filed an assault charge at Central Police Station.
Kenyans were enraged at the prevalence of sexual harassment and abuse locally, with many pointing a finger to the distasteful trend of victim shaming, which leads to silence thus leaving perpetrators of this toxic behaviour free to prey.
"When the people who are supposed to be custodians of safety turn a blind eye, then you realise society has gone to the dogs!" a distressed citizen wrote.
There's a long way to go when it comes to convincing the world that abusers, not victims, deserve the blame for these types of attacks.
One Instagram user wrote, "Victim shaming is so rampant in Kenya that you feel the need to say you weren't drunk to avoid it."
And perhaps that is why Kavata's chilling tale struck a chord. Street harassment is not a compliment. It is not 'boys being boys'. It is not flirting. It should be accorded as much gravity as it deserves. It is a human rights violation, a form of gender violence, and yet this epidemic has become culturally acceptable.
"Just the other day, I was walking in town, ahead was a smartly-dressed lady in some slightly-rugged jeans. A man appeared from nowhere and grabbed her thighs while uttering explicit words and quickly disappeared into one of the corridors as I intervened. Sexual assault in the CBD and in broad daylight! It's true our women aren't safe anymore. I couldn't even imagine such a thing would have happened in broad daylight. Hopefully people will start intervening when they see such things happening," shared Ronald Okoth on the same thread.
Last week, Kenya and the world over marked Human Rights Day. The day was preceded by 16 Days of Activism against Gender-Based Violence, which saw women from four global cities - Nairobi, Kampala, Cairo and Delhi - chalk up a victory in the fight against street harassment.
Social ills
Young women documented catcalls they've been subjected to in public spaces, writing them in chalk on the streets and pavements in the hope this will spur conversations around the damaging nature of street sexual harassment. The collaboration between anti-street harassment initiative Chalk Back and child rights organisation, Plan International, brought to light how constant and inescapable these situations are.
"I believe talk is cheap. We can no longer accept the social ills that have been allowed to thrive in our society. This is one way of combating them," said Pauller, a young activist who led the Chalk Back initiative in Nairobi.
And rightly so. Every day, street harassment and assault happens to thousands of victims around the world. Many a time, victims don't get justice and the perpetrators don't face justice for actions such as whistles, leers, kissing noises, catcalls, to more insulting and threatening behaviour like flashing, stalking, sexually charged comments and vulgar gestures, to illegal actions like groping, sexual touching, assault, public masturbation, and murder.
Last year, the Global Study on Homicide: Gender-Related Killing of Women and Girls revealed Kenya is among the countries with the highest cases of female homicides and abuse against women. This year, by November 16, reported cases on femicide were 84, with Nairobi County leading.
Social activist and rape survivor Adelle Onyango recently teamed up with Carolina for Kibera to create Safe 24/7 – a free group therapy programme facilitated by trained professionals that survivors of rape will attend once a week, for 10 weeks. Survivors will also receive a toolkit that has coping mechanisms for them to use even after the group therapy programme has concluded.
"Every woman deserves to be safe 24 hours a day, seven days a week," says Adelle.
The call for action video sees scores of women from Kenya and around the world echo the same message.
Adelle, who is currently in Egypt for the World Youth Forum, has a live audio visual podcast, PursePective for men and women in Nairobi to speak on gender issues.
"I think there is a need for us to reevaluate some things we have believed to be truths in a patriarchal system that are doing more harm than good. You could call it a cultural audit or an audit of this system we live in," Adelle was quoted saying.
Sexual harassment has become so entrenched in society, bringing the plight of women's growing need for safe mobility to the forefront.
Public transport
"Seventy-six per cent of females (drivers and conductors) have either experienced or witnessed sexual harassment," Naomi Mwaura, founder and managing director Flone Initiative, a non-profit organisation working to create a safe and professional public transport in Kenya, said.
She goes on to add, "One of the surprising things is most of the time, commuters are the perpetrators."
France, Belgium, and Portugal all have legislation in place, so why don't we?