Tough economic times dampen the Christmas cheer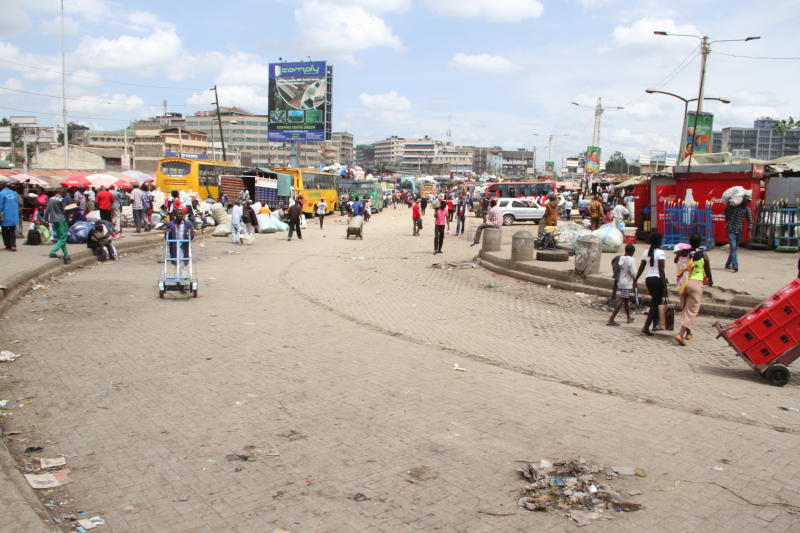 With hard economic times characterised by massive layoffs by companies, collapsing of businesses and depresses incomes, Christmas may be just like another day to majority Kenyans.
According to a Shoppers Christmas Wishes survey released this month by the Retailers Association of Kenya and Viffa Consult, Kenyans will prioritise food and drinks, clothes and travel and accommodation as they prepare to celebrate Christmas on Wednesday.
Others will prioritise toiletries, personal effects, books and stationary, electronics, kids toys, kitchenware and furniture.
The survey shows a steep fall in disposable incomes of Kenyans, with spending in the two-month cycle expected to drop by nearly three-quarters.
"The Kenyan private sector has experienced yet another tough year, with at least 15 listed companies issuing profits warning followed by layoffs of over 1,700 employees with SMEs continuing to struggle despite accounting for over 80 per cent of new jobs created in the economy according to 2019 economic survey by the Kenya National Bureau of Statistics," said the survey.
Budget cuts
The ripple effect of a struggling economy, the survey says, is a net reduction in disposable income leading to budget cuts at household level. Joseph Gilo, a plumber in Nairobi, says during Christmas he travels to Siaya to be with his family but this time round he may not make it due to the high cost.
"This year life has been tough. Prices of goods are high especially maize flour, going for between Sh130 to Sh140 unlike in the past five months or so when it was between Sh90 and Sh100. Fares now are high between Sh2,000 and Sh2,500 to Siaya while ordinarily I spend between Sh800 and Sh1,000. There are no jobs for self-employed people like us thus making life hard. Let the government ensure prices of goods are reduced and create jobs," says Mr Ogilo. Boda boda rider and mother of two Sarah Waithaka, says business has been poor due to hard economic times.
"Customers have no money. A client may want to go somewhere but cannot afford the full cost forcing me to negotiate and take them there rather than sit here and miss the money," says Ms Waithaka, adding that prices of goods have skyrocketed.
Those who plan to travel upcountry for the festive season will be forced to dig deeper into their pockets as transport operators hike fares to cash in on the demand.
A spot check by the Sunday Standard at various bus stages in the city found travellers stranded as there were no vehicles and fares had been hiked.
Great Rift Shuttle for example, is charging Sh1,800 from Nairobi to Bungoma, Kitale, Kisumu, Kiminini, Malaba and Sh1,500 to Eldoret up from Sh1,000.
North Rift Shuttle fleet manager Paul Kimani says they have increased fares by Sh200 to cater for fuel on Bungoma, Eldoret and Kitale routes because most vehicles are returning back empty.
"I will not increase fares even next week because there are few people travelling unlike last year. People have no money to travel due to tough economic times," said Kimani.
Fully booked
Easy Coach is fully booked till December 26. It charges constant fare of Sh1,350 to Kitale and Sh1,450 to Kakamega and Bungoma.
Ena Coach and Transline, that are based at Afya Centre and ply Kisii and Nyanza routes, were also fully booked till December 27 and charge Sh1,000 and Sh1,200 respectively to Nyanza.
Some town service companies that own minibuses have acquired TLB licences and are ferrying passengers to Western and Nyanza. Other operators like Trippin Luxury and Climax are charging between Sh2,000 and Sh2,700 to Western.
Dennis Ochola, a clerk for Damacom bus company, that plies Kisumu, Kisii routes, says many Kenyans are not travelling home for Christmas, signalling hard economic times.
"Last year, our 65-seater buses would come at 5am and leave at 7am or 8am but today, they left at about 10am with less 10 passengers," said Mr Ochola adding that they are charging between Sh2,000 and Sh2,300.
On the other hand air fare by Kenya Airways to Mombasa from Nairobi is Sh10,000.
Skyward Express sales and marketing manager Mary Wanga says air tickets cost between Sh5,000 and Sh8,950 one way while Mombasa, Eldoret, Lodwar and Lamu it is Sh5,500 one way and between Sh7,500 and Sh8,950 one way to Ukunda.
The Standard Gauge Railway (SGR) passenger train service between Nairobi and Mombasa is fully booked.