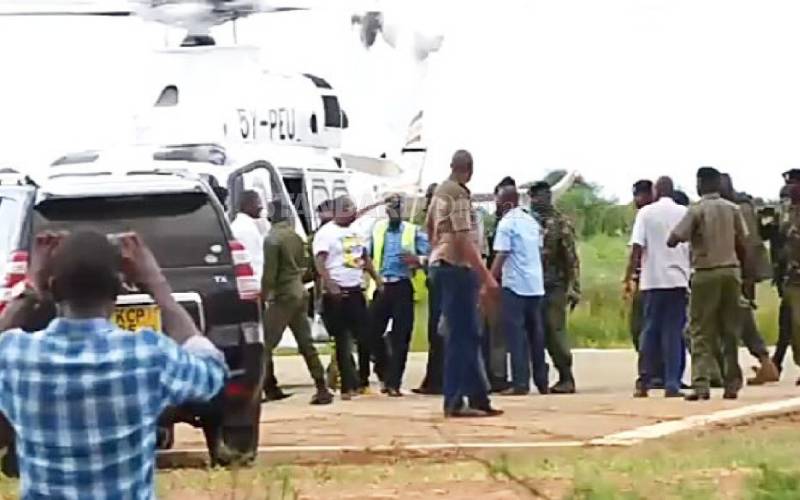 When news broke that Nairobi Governor Mike Sonko would be arrested, one thing was for sure
– that it would be anything but smooth.
A clip on social media shows the governor being surrounded by more than 10 officers in some sort of melee where some officers are seen shoving their colleagues aside. Some officers are in traffic policemen duty gear suggesting that the arrest was not effected by a specialised unit. In the clip, it is unclear who are his guards.
SEE ALSO: Why rising impeachment cases threaten governors' obligations
While the officers surround him, others keep a safe distance, perhaps avoiding the ensuing melee.
Sonko landed at Wilson Airport onboard a police chopper at around 2:30pm.
The governor was airlifted from Voi to Nairobi, where he was taken to the Ethics and Anti-Corruption Commission headquarters.
DPP Noordin Haji
ordered Sonko's arrest early Friday morning, saying there is enough evidence to charge him. During a press conference in Nairobi,
Haji
announced that the governor would be questioned over the loss of Sh357 million of county funds.
SEE ALSO: Haji's remedy for missing files
This comes a few weeks after Sonko failed to stop the Ethics and Anti-Corruption Commission (EACC) from investigating him over corruption. The agency is also investigating the governor over alleged past criminal records.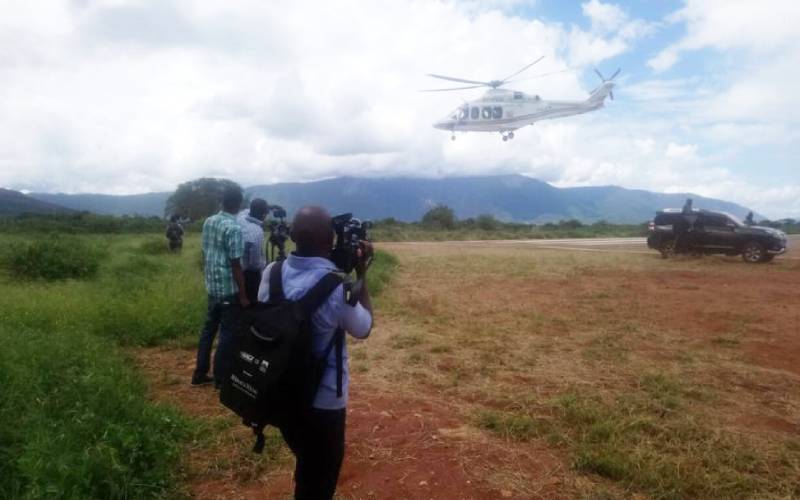 Sonko wanted the court to temporarily restrain the commission from prosecuting him, but Justice James Makau declined to issue the order. Haji said Sonko would also be questioned over unlawful acquisition of property and money laundering, among other economic crimes. The DPP admitted that investigation into the case had been challenging because of the accused's repeated attempts to obstruct the probe.
SEE ALSO: Give Sonko respect, State told