More deaths as rains leave trail of destruction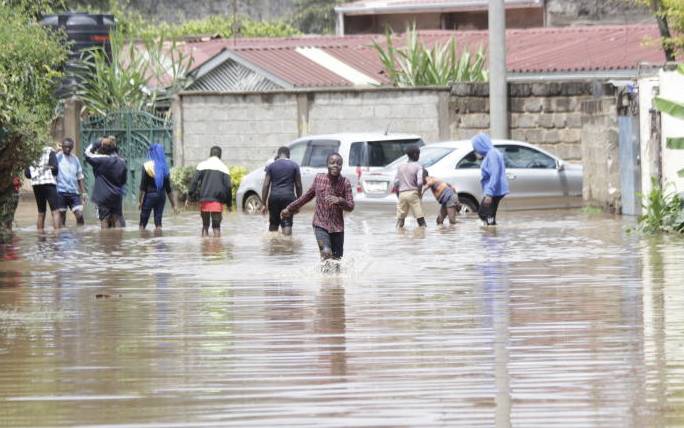 A seven-year-old girl is the latest victim of mudslides as heavy rains continue to pound the country.
The girl was killed and her 10-year-old brother seriously injured when a mudslide hit their house in Kilungu, Makueni County yesterday.
Mr Kipkulei Kipkemboi, the Kilungu sub-county police commander, confirmed the incident saying: "Yes, a girl was killed and another child taken to a hospital with serious injuries after their house was affected by mudslides."
This came as statistics indicated that at least nine people have been killed by floods across the country in the last two weeks. This adds to the more than 40 people who were killed when a landslide hit three villages in West Pokot County. Thousands of people were left homeless.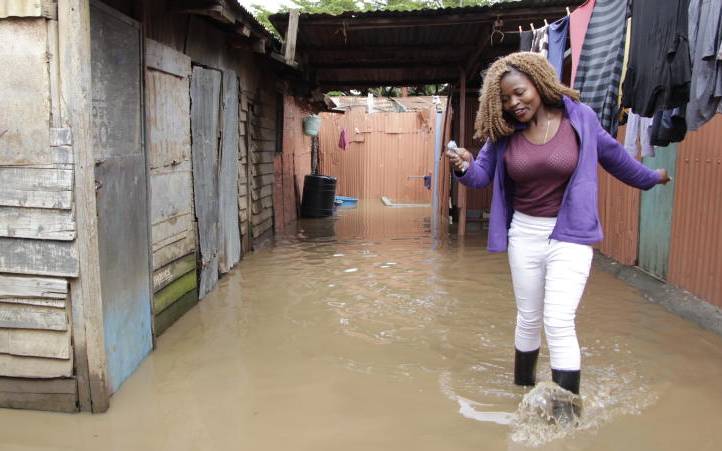 In the Makueni incident, area MCA Patrick Mbevi said more than 20 families were affected and are in dire need of humanitarian assistance.
He termed the incident ritual residents have to go through each year. In 2018 for instance, Mbevi said, River Muuoni flooded and left 30 families homeless.
"The catastrophic floods have also swept away animals, especially in low lying villages in Kola where roads have also been destroyed," he said.
In the Mbooni, a bodaboda operator and his passenger died after they were swept away by floods on Wednesday last week. They were trying to cross River Mitunduni in Kithungo. "We have only recovered one of the bodies and the search for the other one, a woman passenger, is still on," said Mbooni West police commander Agnes Ojomong.
Still, in Mbooni, a driver of a matatu operating the Nairobi-Machakos-Mbooni route died after his vehicle was swept away. He was attempting to cross River Kalingile that had flooded.
Makueni Red cross coordinator Robert Muli told The Standard that several households have been affected by floods and in dire need help. He said the situation is getting worse. Muli said some families in Kaiti sub-county had been moved to safer grounds.
Stakeholders' meeting
Yesterday, Makueni Deputy Director on Special Programs Phillip Nzei hosted a stakeholders' meeting to discuss how those affected would be assisted and how to prevent such incidents in future.
In Machakos, three people were trapped on an island after a river flooded. The three, two sisters aged six and 13 and their uncle aged 35, are from Kalandini village in Mathinga, Yatta sub-county.
They had taken their livestock to Athi River to graze on Saturday. It rained heavily before the river burst its banks making it hard for them to go back home. Yesterday, the three were still trapped as the water levels in the river went up following a heavy downpour overnight.
Neighbours and the parents of the children spent Saturday night by the shores of the river waiting for the water to subside so they could rescue them.
A resident, Samson Kiswili, said the girls had taken the animals to the lsland on Saturday before the river flooded. In Nairobi, a man drowned after being swept away by floods in Mukuru slums. His body is yet to be recovered. The police said efforts to recover the body were ongoing. They also asked local to move to higher ground.
The victim is said to be a local businessman who was running a butchery next to the banks of Nairobi River.
Nairobi police boss Philip Ndolo said they had mobilised patrols in the city to ensure endangered residents are safe.
Meanwhile, scores of people living along the Voi River and in Taita Hills have also been displaced after their houses were destroyed by floods on Saturday night.
It is estimated that about 1,000 people had been left homeless in Voi and Taita sub-counties. In Voi Town, the river burst its banks and washed away hundreds of acres of food crops and livestock at Tanzania, Bondeni, Msambweni, Shauri Moyo, Birikani and SGR areas.
Kaloleni MCA Ahmed Omar, whose area was hardest hit, said at least 700 people had been displaced.
Elsewhere, Wundanyi MP Danson Mwashako has appealed to the county and national governments to distribute relief supplies to residents affected by landslides in the constituency. [Stephen Nzioka, Victor Nzuma, Cyrus Ombati and Renson Mnyamwezi]