Governor Sonko sends stern warning to 'city parking cartels'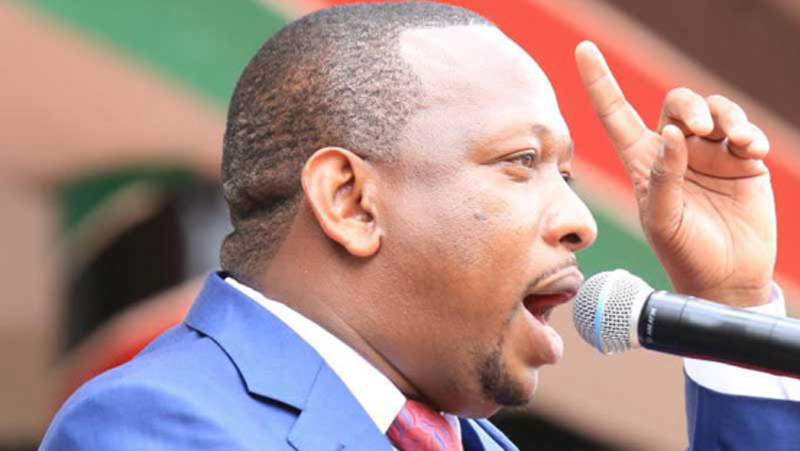 According to Sonko, the parking cartels ask for as little as Sh50 from motorists in order for them to be able to park at reserved parking spaces they have taken over within the CBD.
Sonko has also warned motorists against paying parking boys for parking spaces. He further advised motorists to follow the right procedure which is paying the Sh200 recommended by the County government.
"Parking ni Sh200 only. Just dial *235# and pay via your phone. Why pay parking boy 100 bob then you end up paying clamping fee of Sh2,500
Nawenye wamezoea kupea parking Boy 100 bob to deny the county revenue, we will clamp your vehicle and parking boy utampata cell akupee key zako.
Ukipata parking Boy blocking parking bay with motorbike ndivo akuuzie hiyo parking space kindly don't pay anything I have a special team to deal with those wakoras," Read part of Sonko's social media post.
Governor Sonko also sent a warning to truck drivers who park on the side of the road thus causing traffic along city roads.
"This is total impunity at Dakar Road industrial area. Trucks parking and blocking the road every day with impunity. Leo kuna watu parking wataenda nyumbani hiyo pesa mnakula will cost you," read another social media post by Sonko.
Motorists should pay parking fees
Early last month, the vocal governor warned all motorists who park around Nation Center against failing to pay their parking fees.
Through a post on social media, Sonko stated that the area is notorious for illegal parking since most motorists pay Sh100 to parking boys thus denying the county revenue.
"I have instructed my City Council Team to ensure no Vehicle is double parking, overlapping ama kupiga U Turn na watu walipe parking fee especially the notorious motorist wa pale Nation Center," read part of Sonko's statement.
Sonko added that he is trying to put in place an efficient transport system in Nairobi but a few people are frustrating his efforts.