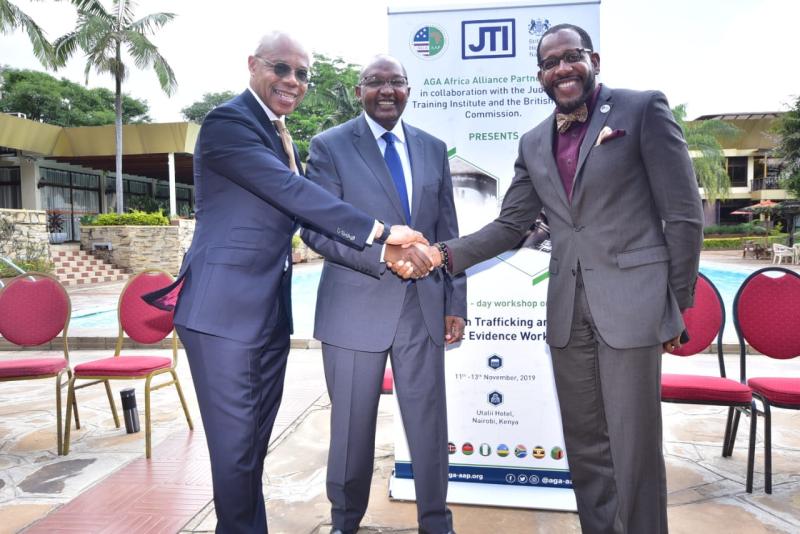 Judges want the government to set aside more funds to tackle human trafficking cases in the country, which currently stand at 328,000. Speaking yesterday at a human trafficking forum in Nairobi, the director of the Judiciary Training Institute, Kathurima M'Inoti, said there was need to allocate more funds for the training of staff to prosecute the cases. Justice M'Inoti noted that most judges, magistrates and prosecutors lack proper training on handling such cases. He said human trafficking cases are complex to handle due to the international angle involved while prosecuting them.
SEE ALSO: Will coronavirus thwart global efforts to end human trafficking?
"We all agree that as a country we have several human trafficking cases. This comes with Kenya being an avenue for human trafficking. It affects the poor and the vulnerable," said M'Inoti. The forum that was attended by 50 Kenyan judges and magistrates will run for three days. It has been organised by the Attorney General Africa Alliance Partnership. The calls for increased funding comes just days after Chief Justice David Maraga hit out at the Executive for slashing the Judiciary's budget, which had led to the withdrawal of essential services. The Treasury slashed Judiciary's budget by Sh3 billion last month, citing revenue deficits and need to raise funds for President Uhuru Kenyatta's Big Four agenda.