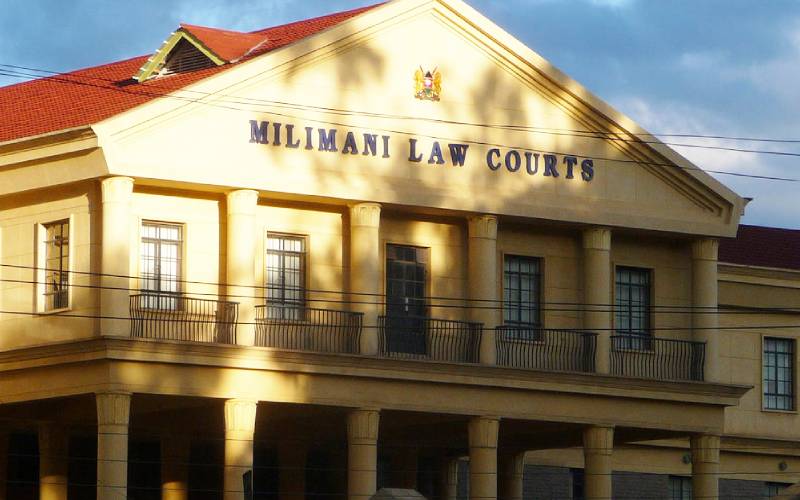 A labour court has barred a tribunal investigating lands court judge Lucy Njoki Waithaka from starting its hearings until a case she filed is heard and determined.
Justice Byrum Ongaya noted his colleague had raised a case against her employer, Judicial Service Commission, that prompted the court to intervene.
"There shall be a stay of proceedings of the first respondent (tribunal) pending the hearing and determination of the petition filed herewith," Justice Ongaya ruled.
The tribunal was set up by President Uhuru Kenyatta in October 2019.
In the case, the suspended judge lamented that currently dealing with litigants in court is similar to walking on eggshells as those who lose vent their bile by filing complaints before the JSC.
Justice Waithaka referred her interdiction as a collateral attack on judgments made by judges.
She also accused the commission of holding complaints over long period of time, making judges to work with accusations over their heads.
In her case, she says JSC slept on her case for three years in which time she almost moved on despite the complaint.
Chief Justice David Maraga-led commission recommended to President Uhuru Kenyatta to sack her.
It emerged that Justice Waithaka delivered a judgment on October 29, 2014, which has now come to haunt her.
The judgment revolved a land dispute in Kericho filed by one Jonathan Kimutai against Phillip Kipyegon. The judge dismissed Mr Kimutai's case.