Over 400 city home owners face eviction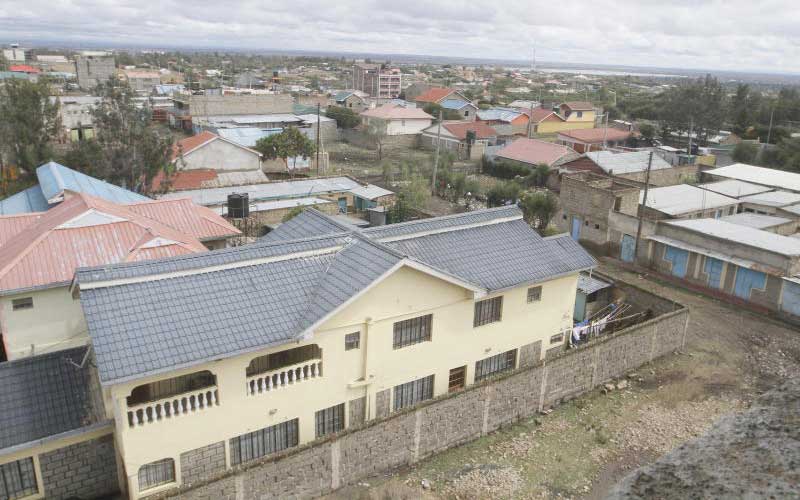 A major row has erupted in a city housing estate where an estimated 400 homeowners are on the brink of being rendered homeless following a land ownership row.
The ownership row over the 20 acres has heightened tension in Githunguri in Utawala, Nairobi, where home owners yesterday claimed bands of armed gangs had been dispatched to the area to demolish fences and incomplete houses.
"The situation is really bad. There has been an influx of armed youths who are at times accompanied by police. They are defiantly taking over plots even where owners have title deeds. They are armed and we fear for our lives," John Njihia, a resident, explained.
Landlords say they bought the plots, each measuring 30 feet by 60 feet in 1993 from Njoroge Wainaina Housing Company at a cost of Sh16,500.
The land originally registered as block 7349/34 Odonyo Sabuk in Mavoko, measured 9.5 hectares and was subdivided into 400 plots, which were then allegedly sold to third parties.
Home owners'claim
The home owners claim they have been occupying the plots for more than 20 years without any problems until December last year when a notice was published in one of the newspapers giving them three months to vacate.
It is against this background that they filed a suit against Mary Ruguru Njoroge, the new claimant, seeking orders from OA Angote to restrain her from interfering with their occupation.
They claim to have bought the land from Njoroge, who has since died. They say they were shocked when a new claimant emerged.
But Ruguru contested their claim in an affidavit filed in court contending that Njoroge, who was her husband, did not sell them the land, and neither was he the owner of a company said to have sold the plots.
"My late husband, Njoroge Wainaina, entered into a sale agreement of the parcel of land with Gladys Wambui Mbocha on December 17, 1993 at Sh2,688,000. The plaintiff did not buy land from Wainaina Njoroge Housing Company because the certificates of ownership are forgeries," argued Ruguru.
When they filed their case before the Environment and Land Court in Machakos, the plot owners were granted some temporary orders.
Last August 8 their lawyer Kabaka Ombui and Company Advocates wrote to the sub-county Police Commissioner Athi River informing him of the orders.
"Our clients have instituted a case against Mary Ruguru Njoroge regarding ownership of land known as LR No 7340/34 and were issued with an order on March 28, 2019 by Angote prohibiting the defendant from conducting any eviction and from trespassing into the said parcel."
Yesterday, Athi River OCPD Samuel Mukisi said his office had investigated the matter and established that there was a group of plot owners that had been given forged documents after buying land.
"There are no armed gangs in Githunguri. This is propaganda created by those who fear that they will lose their land. Those whose documents are proper need not fear," the officer said.
He explained that he had dispatched a team to Githunguri after he was informed of the invasion by armed youths, but the situation was different.