Foreigner fired for calling Kenyan a monkey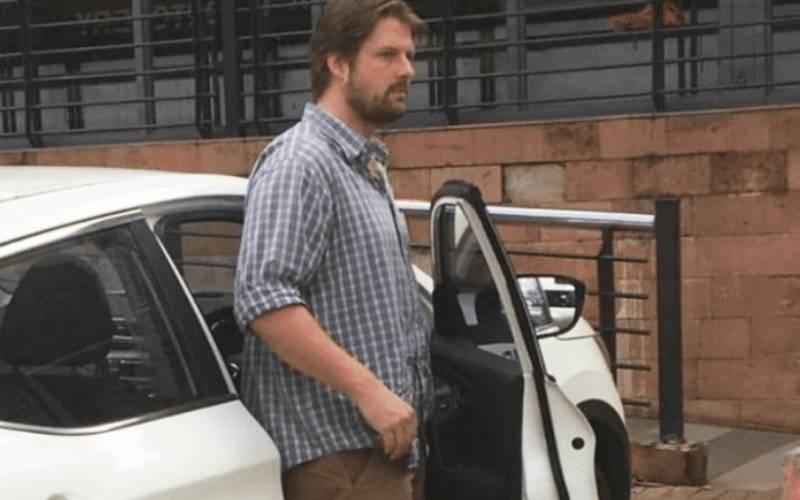 An International Committee of the Red Cross (ICRC) staffer has been fired for allegedly insulting a Kenyan at Lavington Mall.
One Yebeltal Getachew tweeted that the foreigner yet to be named reportedly called the security guard a monkey.
Dennis Itumbi later tweeted about the incident, saying the guard was trying to calm down the foreigner.
The Digital and Diaspora Communication in the office of the President called for action.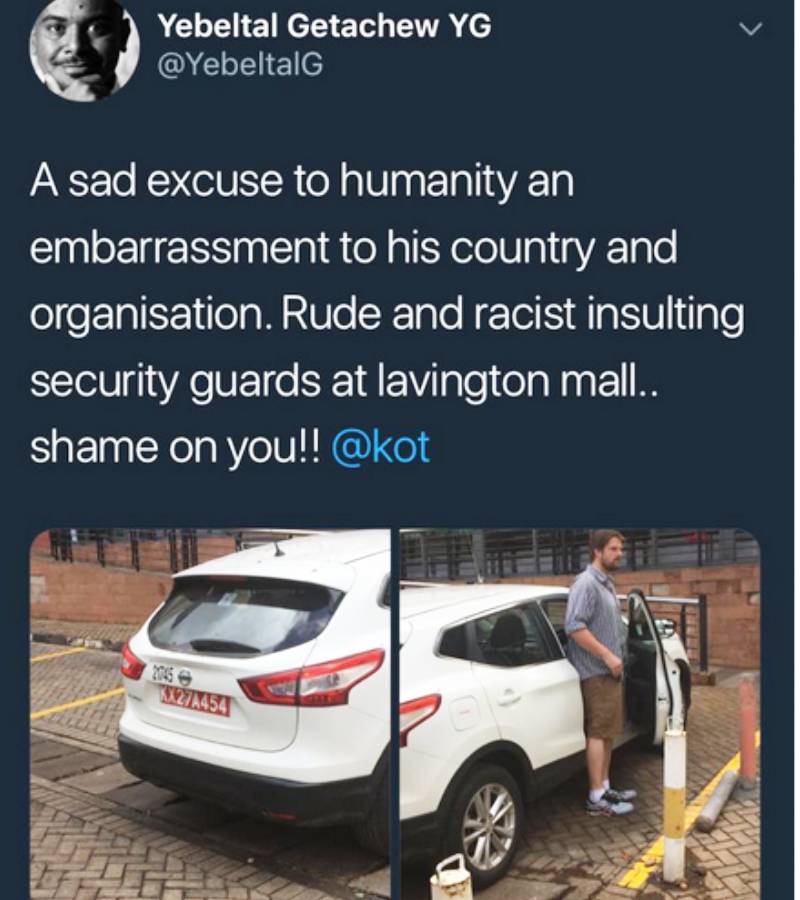 In a statement released earlier on Monday, the ICRC said it met witnesses who outlined what happened.
The man's assignment in Kenya has been terminated.
The ICRC went on, "We appreciate those who came forward and reported the incident, especially those who made time to meet with our team."
"The ICRC has a long presence in Kenya, one that has been made possible by our relationships with the public, Kenyan authorities, our partners at the Kenya Red Cross, our dedicated staff, and above all, the communities we are here to serve."
Kenyan son Twitter responded to the post, with some saying white foreigners should not be given special treatment while in Kenya.
Some of their reactions included:
Amazing how no African can dare do that in a European kiosk, leave alone a Mall. @FredMatiangi @Diplomacy_Kenya, are you around today? — Gerald Macharia (@geraldmacharia) October 6, 2019
I hate racists! He should be deported back to his country of origin pronto. — Bernard Kataka (@Weingos) October 7, 2019
This same car took a wrong turn near village market sometime ago and after other drivers hooted in anger we were shown the middle finger — Judy Muriuki (@JudyMuriuki4) October 7, 2019