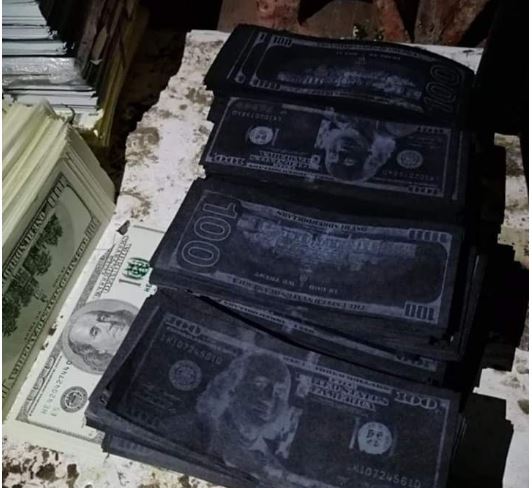 Nairobi, Kenya: Police stormed a popular club in Kilimani, Nairobi and seized fake 1 million US dollars and 147 fake gold bars.
The officers from the Directorate of Criminal Investigations also arrested the owner of Plan 254 Club Steve Oduk in the Wednesday night operation.
This followed a tip-off from a foreigner who had been asked to visit the club to purchase part of the gold bars.
The team in the operation said they had been informed the a Kenyan businessman Oduk was selling the bars to the foreigner when they decided to stage the raid.
The value of the gold bars was not immediately established but police said they have been used to commit crimes.
The fake money was kept in a room within the club together with the bars. The complainant told police he had been taken there and shown the papers and the gold bars.
Oduk is a known individual among his circles as he fronts himself as a businessman in gold industry.
The suspect is expected in court Friday, police said.
Director of Criminal Investigation (DCI) George Kinoti renewed his call on foreigners seeking to buy gold in Kenya to seek authorities' advise.
This is the latest such arrest in a crackdown that has seen more than 50 suspects arrested and charged in court in the past four months for dealing in fake gold.
Most of those in courts obtained money from unsuspecting buyers after posing as possible sellers.
This followed complaints by those conned.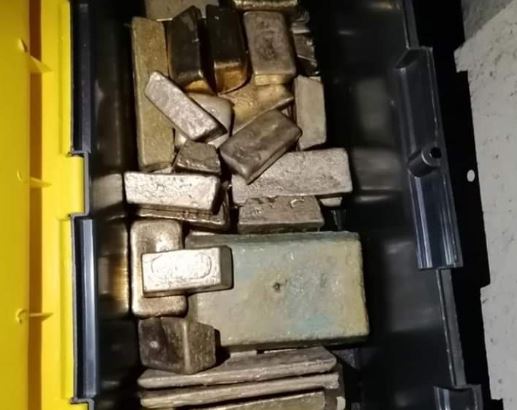 The complaint and subsequent probe into the matter forced police to raise concerns over rising cases where foreigners are conned money by Kenyans operating with fake gold bars.
Kinoti urged embassies and high commissions to advise their nationals coming in for business.
"The gold scam has now reached alarming levels as unsuspecting foreign nationals are being swindled large amounts of money by fraudsters," he said.
Kinoti said Kenyans and foreign nationals must ensure that they conduct proper due diligence on the person(s) they intend to engage in the gold buying business.
The police boss said foreigners should first contact the Department of Mines and Geology for procedure that pertains to buying and selling of gold and other precious metals.