DCI launch probe into viral video of boy threatening school mate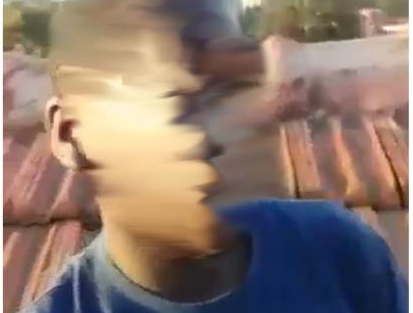 DCI detectives have stepped in on the case of viral video of a boy from a school in Nairobi's Westlands area that is seen using abusive words and threatening a classmate.
Detectives from the DCI are said to have held a closed door meeting with the management of the school on the video which has caused uproar among netizens.
How it all began
The whole incident began over the weekend when the video of the boy hurling insults to his classmate surfaced online. In the video, the boy is seen using foul language and even going to an extent of threatening to burn his classmate's books and also shoot her.
"...your desk and your books all are gonna get burnt, so you better stay in your f** class and watch out for me b** because I am dangerous I will shoot you in the f*forehead. You hear me b I am coming for you tomorrow…." the boy rants.
The boy went on even harder in a second video with sexual insults that can only be described to be those from an X-rated adult movie.
Later through another video, the boy is seen apologizing for his foul mouth and the threats he issued to his classmate, begging the school administration not to suspend him.
Leaders speak out on the incident
Nairobi Governor Mike Sonko yesterday came out to speak on the incident saying the boy needed help.
"This boy needs a lot of help.... he is struggling. More than meets the eyes. Young man your apology is accepted next time when apologizing don't use the word "BUT"," wrote Sonko on his Facebook account.
Suba North MP Millie Odhiambo also came out to ask the school's administration not to suspend the student and that what was needed was guidance and counselling.
"There is a video of a young boy speaking very badly doing rounds on social media. For the child's sake please do not share. Please do not suspend him despite pressure from parents. He is a child in need of care and protection under the Children's Act. Get him and the alleged bullying kids into counselling," wrote Millie Odhiambo on her Facebook page.