Kenya unveils campaign plans to secure UN seat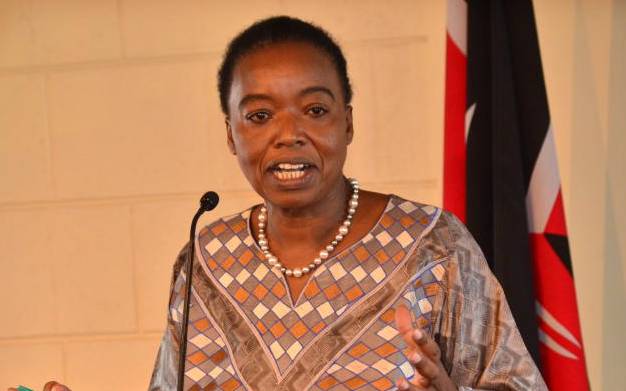 Kenya will officially launch campaigns next week for its bid to secure a seat in the United Nations (UN) Security Council during the June 2020 elections.
This comes after Kenya was endorsed by other African states during voting last month at the African Union (AU) headquarters in Addis Ababa, Ethiopia.
During the vote, Kenya won with 37 votes against her Djibouti, which garnered 13 votes.
Yesterday, Foreign Affairs Cabinet Secretary (CS) Monica Juma said a series of campaigns were underway and will start off with the official launch on Monday at the AU headquarters.
Speaking during a press briefing in Nairobi, Juma said the campaign will anchor on the theme "peace and security for sustainable development."
After the official launch, the CS said Kenya will also market herself next week during the upcoming UN General Assembly in New York.
She also revealed that there are plans to float Kenya's bid next weekend when representatives from different African states converge in Nairobi for an event to deliberate on issues related to women and youth.
Kenya will also have another opportunity to sell itself during the African-Caribbean Summits of the Heads of State in Nairobi in December.
Juma said there was no actual budget for the exercise.