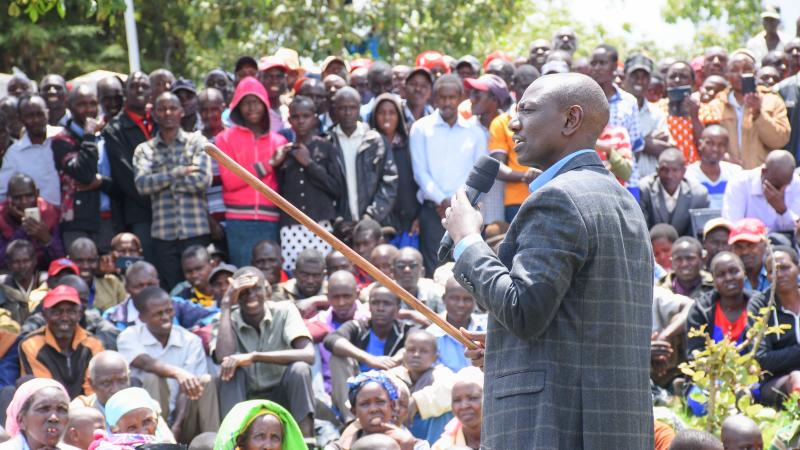 Deputy President William Ruto has asked Kenyans to cooperate with enumerators in the census exercise since the process would inform the country's development plan.
The DP also assured Kenyans that the data gathered from the census would be protected and held in confidence by the government.
"We should not be worried about the questions posed to us. Reliable evidence would further our agenda for the benefit of the people," he said.
Reliable numbers
Speaking during the launch of various development projects in Narok County yesterday, the DP assured those that had not been counted that they would not be left behind. "They should not be anxious for very Kenyan will be factored in the census," he said.
Read More
Ruto said accurate and reliable numbers would enable the government make policy decisions that favour everyone. "We do not want to leave anyone behind as we seek to make our society equitable. It is for this reason that I urge all of us to cooperate with officers taking part in the census," he said.
Narok Governor Samuel ole Tunai said the census had been a success in his county owing to support the people had extended to the enumerators.
"The census exercise will help us profile individual needs of everyone including health matters, employment, education and security," he said.