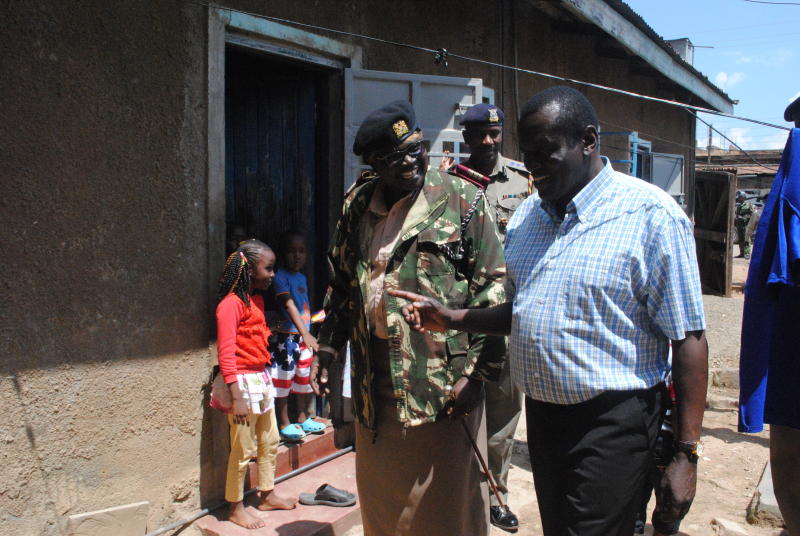 As the census exercise comes to an end today, many people took to social media platforms to raise concern that they have not been counted. The complaints came as a couple was jailed for refusing to be enumerated. In Elgeyo Marakwet, Sengwer community spokesman Paul Kiptuka said community members living inside the forest are yet to be counted hours to the end of the exercise. They claimed members of their community had not been employed as enumerators, making it difficult to locate households inside the forest. Elgeyo Marakwet county commissioner Dr Ahmed Omar described the community's claims as outright lies and said no one is living in Embobut forest after forest dwellers were evicted and compensated five years ago.
SEE ALSO: Prices fall on pandemic constraints but no takers
Omar said the forest was not mapped out for enumeration and no census official will count anyone inside a gazetted forest. Director of Kenya National Bureau of Statistics said they will give a status update when the census ends. The activity has been marked with several incidents of arrests from across the country. In Tharaka Nithi, two members of Kabonokia religious sect were yesterday sentenced to a six-month jail term for refusing to be counted. Bernard Karithi and his wife Gatiria Bernard from Gatue Location refused to cooperate with census officials who had visited their homestead to count them on Thursday night. The court ordered each of them to pay a Sh50,000 fine or serve a 6-month sentence but the two preferred to be jailed provided they would be allowed to go to prison with their bibles.
SEE ALSO: Prices of major household products remain stable in July, stats
The court also directed that the two should be counted before the end of the exercise. "In the Bible when David led the exercise to count people, the repercussion was that 70,000 people suffered plague. The same God who was punishing these people is the same we serve today - unless you tell me he has changed," said Karithi. On Wednesday this week, a 40-year-old driver who failed to stop his vehicle on Sunday to have his passengers counted was charged in a Chuka court. In Murang'a, an enumerator who reported to work drunk without his registration devices was arrested. It was later discovered that he had given his device to his girlfriend. And in Nakuru, a man was yesterday charged for failing to give his family's information to an enumerator.
SEE ALSO: How spending Sh1,000 has changed in ten years
He was found to have violated Section 24 (2) of Statistical Act No. 4 of 2016 in the Laws of Kenya. He was released on a bond of Sh10,000 with a surety of similar amount. He will alternatively pay a cash bail of Sh5,000. In Kakamega, the Deputy Head of Public Service Wanyama Musiambo announced that people should not expect census to be extended after the final day. "At this time no one should expect the exercise to be extended even for a single day. There has been enough time for the exercise and once it is closed it is done," said Musiambo. In Garissa, the county census committee has deployed an additional 60 enumerators to Balambala Constituency following a Nairobi High Court order. Garissa County Commissioner Meru Mwangi said the committee unanimously agreed to have more enumerators to Balambala immediately. This is to factor in psatoralists who had moved out from the area. Meanwhile, Deputy President William Ruto has asked Kenyans to cooperate with enumerators taking part in the census. The DP said the process would inform the development plans of the country. Speaking during the launch of various development projects in Narok County yesterday, Ruto assured those that had not been counted that they would not be left behind. "They should neither be anxious nor panic. Every Kenyan would be factored in the census," he said. He said accurate and reliable numbers would enable the government to make policy decisions that favour everyone. "We do not want to leave anyone behind as we seek to make our society equitable. It is for this reason that I urge us to cooperate with officers taking part in the census," said Dr Ruto. [
Reports by Boniface Gikandi, Dickson Mwiti, Timothy Makutoh, Stephen Rutto and Abdimalik Hajir?
]