Kenyan wife of missing Dutch golfing tycoon Tob Cohen detained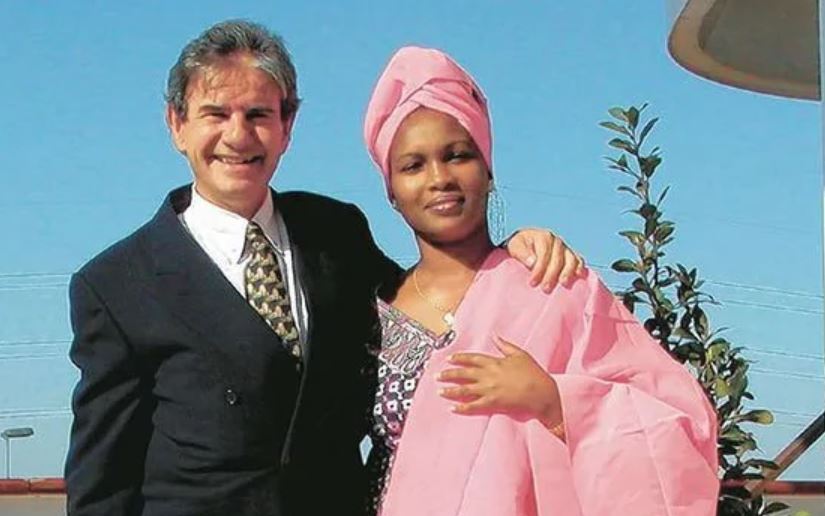 The wife of a missing Dutch national Tob Cohen was on Wednesday arrested as police investigate his disappearance.
Ms Sarah Wairimu Kamotho was arrested after police had picked and interrogated her for the third time over the disappearance of Mr Kohen on July 19, 2019 from their Lower Kabete home, Nairobi.
Cohen is yet to be found since he went missing from their home in spite of efforts by authorities and his family to trace him.
Police say they have no clue on what happened to the golf lover who had an ongoing divorce case in court and had filed assault claims against his wife of 12 years.
Mrs Wairimu's lawyer Philip Murgor said his client was innocent and did not understand why police arrested her.
"I don't know why they are arresting her yet she is also concerned about the whereabouts of her husband. She is innocent," he said.
He said the woman has been cooperative with the investigators.
Mrs Wairimu had told police her husband packed his personal belongings on the day he disappeared and drove out of their compound.
They were not in talking terms in the midst of a divorce case that Cohen filed last December.
On that day Cohen went missing, only workers were at home. They have been questioned and backed Wairimu's version of events. After he drove away, police say he met a woman at a restaurant in Westlands area over lunch.
Police say investigations show that the woman and Cohen were friends and parted at about 2pm when his mobile phone was switched off. Since then he has not been found on the phone.
The Dutch embassy in Nairobi reported the matter to police. This was after his family had approached the Dutch police saying they could not reach the man on his mobile phone and it was unusual for him to be out of touch for long.
It was then that investigations were commenced. It has since emerged Cohen and his wife were not in talking terms by the time he went missing and slept in separate rooms.
Police have visited the couple's home and interrogated workers. Wairimu has denied claims she assaulted her husband and instead told police Cohen fell in their house and injured himself. She believes the claims by her husband were meant to back his divorce case.
Cohen has lived in Kenya for more than 30 years and was the lead executive for Philips Electronics before it closed its shop in the country.
Police have confirmed he never flew out of the country as claimed by the wife that he intended to fly to Thailand for medical attention.
Workers at his home told police Cohen removed security cameras he had installed at their home days before he went missing. Ms Wairimu replaced them two weeks after he went missing.
Ms Wairimu has told police she believes Cohen may resurface and that it was his tendency to go missing for long and later showing up.
On Wednesday, the detectives from the Directorate of Criminal Investigations headquarters arrested Ms Wairimu and interrogated her for long before announcing locking her up. She was detained at the Muthaiga Police Station.
The officers had asked her about the whereabouts of the title deed of their house in Lower Kabete, which prompted her to call her lawyer.
Police said they would ask the courts to allow them hold her under a miscellaneous application as investigations into the incident go on.