Raila and Besigye feted at achievers awards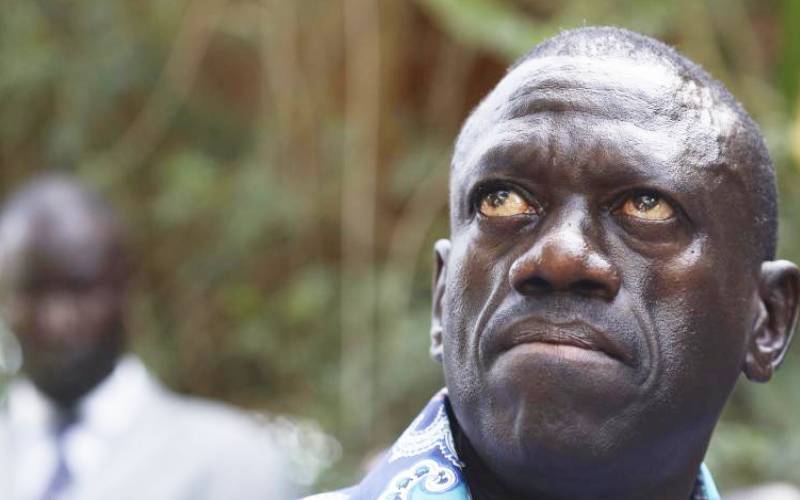 African leaders were honoured during the Voice Achievers Awards at the National Museums' of Kenya in Nairobi yesterday.
Former Prime Minister Raila Odinga received the Democracy Award, which was received on his behalf by Ambassador Josephine Ojiambo who received the Lifetime Achievers Award.
Foreign Ministry Chief Administrative Secretary Ababu Namwamba received the African Inspirational Leadership award.
Uganda's Eva Nakato was in tears as she narrated how her sister was almost lynched for advocating for the rights of HIV positive people.
He compatriot and Opposition Leader Kizza Besigye (pictured) was exuberant as he received the Africa Hero award for his incessant and indefatigable fight for democratic space in Uganda.
"We thank you for supporting what we do. It is only through the Almighty that I have survived the kind of things I and my supporters are subjected to," he said as he introduced his son and wife Winifred Karagwa Byanyima.
Deputy President William Ruto, who graced the event, lauded Voice Achievers awardees for the positive role they have play in the society.
Singling out MoSound founder and manager Kevin Mulei, the DP said he was pleased to know the man was one of those receiving this year's Voice Achievers Award (VAA).
He thanked Ambassador Rev Elvis for choosing Kenya as the first venue for the Pan African annual event that seeks to recognise individuals and organisations that have made a difference in Africa.
Elvis congratulated winners and said: "We are proud of our winners today and we hope they will get the impetus to continue doing what they are going to make a difference in the continent."