DCI to camp at Mombasa port in graft probe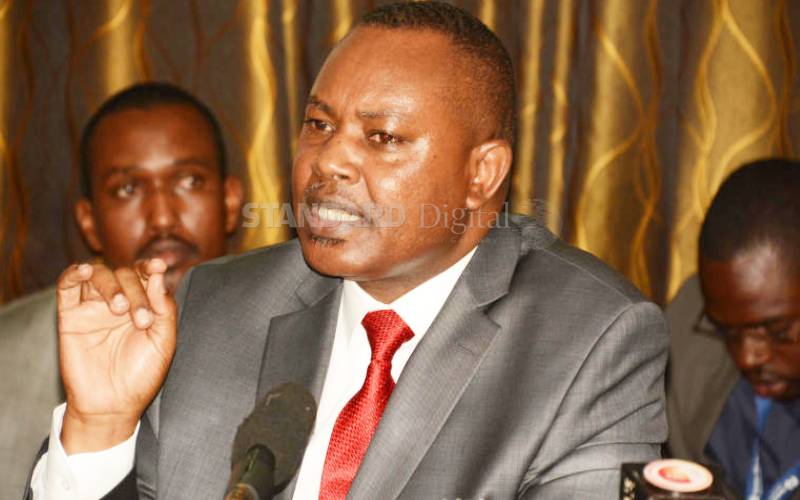 Tension has gripped Mombasa port after the Director of Criminal Investigations George Kinoti arrived to probe corruption.
Kinoti (pictured) arrived in the afternoon unannounced, joining a team of other investigators from his office who have been camping at the port since Tuesday last week.
The investigators started by scrutinising tender documents associated with recent multi-billion projects at the port.
A source privy to the investigations revealed that several top managers have been asked to surrender their official laptops for scrutiny.
The source also said local police have been locked out as the probe continues.
He said under normal circumstances, visiting investigators report to the local police headquarters for logistical assistance and cooperation
Local police
However in the present case local police were taken by surprise when they saw the detectives swarming the port.
"Senior managers are in a panic," said the source.
He explained that a lot of officials at the port are in the dark about the probe since they do not even know who issued the detectives with passes to enter the port.
Reports indicate that most of the investigations are concentrated in the procurement department.
The source also said the detectives are looking at the loopholes in port systems that enable goods to be smuggled through it.
Of top of concerns is the recent theft of petroleum at the Kilindini Oil Terminal and the recent controversial release of impounded cooking oil worth Sh10 billion.
The investigators are also interrogating Kenya Revenue Authority (KRA) and Kenya Bureau of Standards staff over the smuggling claims.
The claims surround the smuggling of contraband sugar and drugs through false declarations, undervaluation and diversion.
When The Standard contacted Mr Kinoti, he confirmed that a special team of investigators were at the port.
"It is massive and extensive investigation," Kinoti said without elaborating. The source said besides port officials, some KRA staffers could also be arraigned.