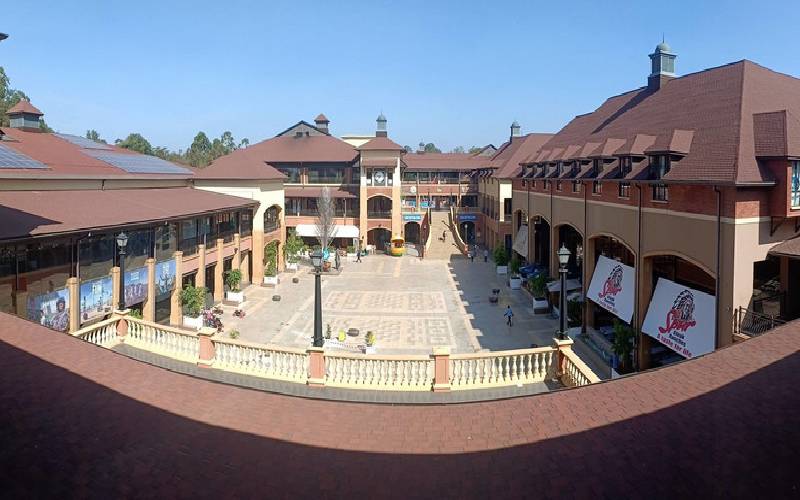 When Humphrey Kariuki's plane touched down at Maputo International Airport on Thursday morning from Johannesburg, South Africa, he had no idea that a storm was gathering back home.
As he descended the steps of the plane, his mind perhaps drifted back to his days in the civil service, working a clerical job at the Central Bank of Kenya.
For a man who thrives on information, being unaware cannot be a good thing.
Mozambique though feels like home for the billionaire now wanted by Kenyan authorities over a Sh14.5 billion tax evasion case. There, just like in his village in Nyeri, his face doesn't stand out. A fact that has not stopped a government he once worked for from pursuing him.
Few Kenyans would be able to pick him out in a crowd. Despite his immense wealth, Humphrey Kariuki Ndegwa, the billionaire owner of African Spirits Limited which is on the spot for alleged tax evasion, maintains a low profile.
Even in his rural village in Nyeri where he was born and brought up, a few people can match his face to the name. Only his agemates in Ndima village know him. Anyone younger knows little or nothing about the wanted business mogul.
In an exclusive report through interviews and troves of documents in our possession, the Saturday Standard has pieced together the life of Kariuki as well as his latest movements even as the nation's law enforcement authorities ponder issuing an international arrest warrant for the mogul with business interests across several countries.
'Serial entrepreneur'
Kariuki, whose company is accused of manufacturing substandard alcohol, has described himself in various interviews as a "first generation serial entrepreneur."
From a 10-child household in Nyeri, Kariuki grew up to build one of the biggest business empires in Kenya. Authorities now say part of the foundation that his business was built on cannot stand against scrutiny.
Away from the arrest warrants and his jet-setting lifestyle, nothing in his rural home betrays the opulence that some of his friends know him for. His parents' house is a typical rural dwelling with nothing outstanding. Its faded maroon roof and whitewashed walls give it the look of abandonment, roof slowly bowing to the vagaries of time beneath a canopy of trees. The boarded up windows, like tired eyes that have seen too much, overlook a footpath leading to the compound.
But behind these walls was born an insatiable thirst for amassing wealth. Sometimes, according to investigations by the Directorate of Criminal Investigations (DCI), in ways that are slightly less than transparent.
As far back as the 90s, Kariuki was doing brisk business within the city. At one point, he was a major service provider for the American Embassy, supplying beverages during official embassy cocktails and dinners.
For instance, documents in our possession show that at one point, through a company associated with him, he would supply dozens of cases of Blanc Noir, Rhine Riesling, Blanc de Blanc, Sauvignon Blanc, Pinotage, Cabaret Sauvigngon, Shiraz as well as an array of beers for an official embassy function valued at some Sh1.5 million ($15,000).
He would also offer catering services to the embassy through his Green Corner and Twigs Restaurants on various occasions.
But soon, Kariuki's business ambitions outgrew the walls of the local embassy. In 1993, he spread his wings and ventured out of the country. First to Uganda where he was a wine supplier to Kampala's American Recreation Association, supplying fine wines from France, Germany and Italy.
As he did this, those close to him say he established close contacts with not only distributors, but vineyard owners from across some of the finest wine-producing regions of the world. As this happened, his hotel business was booming. In fact, he had recorded such a success that at one point, the Second Secretary at the American Embassy wrote him a congratulatory message:
New frontiers
"Thank you for the excellent service provided by your staff in catering the January 3 buffet… I have received numerous compliments about the delicious food and gracious service," wrote the then Second Secretary Frankie Calhoun.
It wasn't just the Americans who were going goo-goo at his service.
"The Royal Netherlands Embassy would like to announce that members of this Embassy have on many occasions had excellent lunches and dinners at Twigs. The Embassy highly recommends the restaurant…" a March 1992 memo from the Dutch embassy reads.
In March 2000, Kariuki's catering company was doing so well that it entered a 99-year lease with NCCK with an annual rent of Sh593,800.
In 2005, Kariuki, perhaps in anticipation of swimming with the big boys, sold his restaurant business, Green Corner Café business to Platinum Catering Services for some Sh7.5 million. A sale agreement dated April 20, 2005 in our possession indicates that the payment was to be made in two batches. A banker's check of Sh4 million upon execution of the agreement and a further Sh3.5million after six weeks.
But something inside him wasn't settled yet. For the 62-year-old from Ndima, the world of wine was hardly enough. There was a galaxy out there to be conquered. And he, at least he thought, was the man to lead the charge on new frontiers. Frontiers that now, according to the Director of Public Prosecutions (DPP), could have included the smudging of fiscal figures and the possible evasion of income due to the State.
In short, Nordin Haji, the DPP, says Kariuki and his empire failed to give unto Caesar what is Ceaser's. And Caesar has now come to collect. If required, forcefully too. His empire is under siege from the police and tax officials.
Son of the soil
Back home though, there are those who choose to see Kariuki through unchanged eyes. Making a choice to look past the vision painted by the State -- that of a tax-evading billionaire with more than a few questions to answer. Eyes that still see him as a son of the soil who made it in Nairobi. A sort of Robin Hood minus the horses. Minus the band of revelers. Minus the good press that followed this mythical fairy tale character. One of Kariuki's brothers proudly stands in this corner.
"This is the third time that the press is reporting about him. He knows how to handle himself," his elder brother Karingithi Ndegwa said when we visited his home near Ndima Tea Factory.
Karingithi, who then worked at Nairobi University, claims the credit for giving Kariuki his start in life by securing him employment at Central Bank.
"Through my job at University of Nairobi, I met a friend who was working at Central Bank and I knew that they were recruiting clerks and I asked him if my brother could get the job. He was lucky enough to get it," he said. Kariuki was the second youngest in his family.
Now retired from the university, Karingithi is a tea and dairy farmer and lives a modest life in Ndima. He says that his brother's busy nature has made interactions with family limited.
"He last came here last year when we were burying our mother. He is a very busy man with businesses in about five countries, but every Christmas all of us go to his place in Nairobi." Adjacent to Karingithi's home stands their late mother's house that is slowly falling apart. About a kilometre from the home along the Ndima–Itundu Road is Gathaithi Primary School where Kariuki spent his formative years.
While most of those he grew up with in the 1960s and early 1970s have a vague recollection of him, only corroborating that he attended Gathaithi Primary School, others remembered a lanky teenager who was a local champion at distance running.
Wachira wa Subaru, who claims to have maintained ties with the entrepreneur, said they met during one of the inter-school competition.
"He was a very good runner and we met in Karatina in one of those competitions. Even when he went to high school and I moved to Nairobi, he used to visit me at Grogon," Wachira said.
When his alcohol business was first raided months ago, former Inspector General of Police Joseph Boinett said that the former athlete was on the run.
Leading importer
Ironically, for the tax evasion allegations against African Spirits, Dalbit Petroleum, another of his companies, was in November 2018 awarded the leading oil importer tax payer trophy during the Kenya Revenue Authority (KRA) 2018 Distinguished Taxpayers awards ceremony.
Under Janus Continental Group, his portfolio includes The Hub - a shopping mall located in Karen, Nairobi. Dalbit Petroleum, an oil distribution company working in East and Southern Africa, and Great Lakes Africa Energy, a UK-based company that is a developer and operator of power projects in Southern Africa. Kariuki is also the owner of the five-star Fairmont Mount Kenya Safari Club, and the neighbouring Mount Kenya Wildlife Conservancy and Animal Orphanage. He also owns Wines of the World Beverages which imports select wines and spirits and Goodwood Farm at Nyaribo in Nyeri. It is a horticultural farm that grows produce for export to Europe. Although a recluse, controversy has been his constant companion.
In 2016, news emerged that he was a shareholder of Belgravia Services, a company registered in Seychelles – a tax haven – from the Panama Papers leak that exposed business that funneled their profits through overseas accounts to avoid paying taxes.
Belgravia specialises in the construction of oil terminals, power plants and related infrastructure. It has so far undertaken key projects in Zambia, DR Congo, Kenya and Tanzania.
It is not known where his next destination will be. As he boards his plane from Maputo, he will have one of two choices: fly right into the raging storm in Nairobi, or perhaps instruct his pilot to land somewhere else -- where he has growing business interests.
Either way, he'd better have his coat on. The gathering storm cannot be wished away.