Italian in Arror and Kimwarer dam scam wanted in South Africa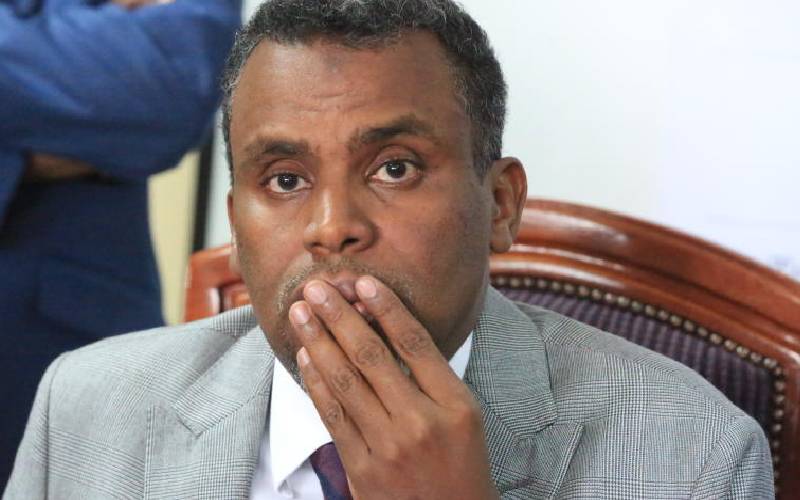 A top executive of an Italian firm caught up in the dams scandal is also wanted in South Africa over a Sh55 billion project that never took off.
Paolo Porcelli of CMC di Ravenna, which was contracted to construct the Sh53 billion Arror and Kimwarer dams that has not taken off yet Sh20 billion has been paid, is wanted in South Africa for a project that stalled in similar fashion.
His firm CMC di Ravenna, the lead in a joint venture, was found to have irregularly won a tender to build a container terminal in Durban City, but never delivered.
CMI Emtateni Joint Venture was contracted for the Sh55 billion project last year in what investigators believe was a complex fraud scheme involving several Italian fraudsters and local "tenderprenuers".
An arrest warrant and extradition request have been made by Kenyan authorities to Italy.
Noordin Haji, the Director of Public Prosecutions, made the request last week after the arrest of Kenyan officials including Henry Rotich, the suspended National Treasury Cabinet Secretary, who were charged over the dams scandal.
Contract terminated
In South Africa, a private investigator Paul O'Sullivan is pushing for the arrest of Mr Porcelli among other suspects for the contract that was terminated last November. Transnet, the South African government-owned company that manages ports, pipelines and the railway network, had issued the contract in July but no work had been done by the time it was cancelled.
"We have filed in court a demand for Porcelli's arrest and extradition to face criminal charges here," O'Sullivan told The Standard by phone.
Forensics for Justice have been provided access to the Application and discovery documents in the matter between Durban Container Terminal Contractors Consortium versus Transnet SOC and CMI Emtateni JV, held at the South Gauteng High Court under case no. 33450/2018.
Also wanted for the suspected fraud, according to the investigator, are co-directors of CMC Adriano Donadon and Enrico Alicandri.
O'Sullivan accused CMI Emtateni - Partners in the joint venture - of alleged improprieties such as fronting, being conduits for payments and tax dodging.
By fronting, he meant that the companies in their successful bid misrepresented their abilities to do the work, especially considering that Porcelli's firm was already facing severe financial problems.
He claims in his findings that CMC di Ravenna was working with the beneficiaries who are well known members of a long established 'tenderpreneur' network.
"That the shareholders in the joint venture are nothing more than commission conduits for payments. We do not believe that a single one of them will lift a pick or shovel to carry out any work at all," O'Sullivan said.
CMC had earlier lost a multi-billion shilling tender in Poland it had been awarded after it was suspended but did not disclose as much in its bid, court papers read.