Pensioners to now be paid Sh60b in new State plan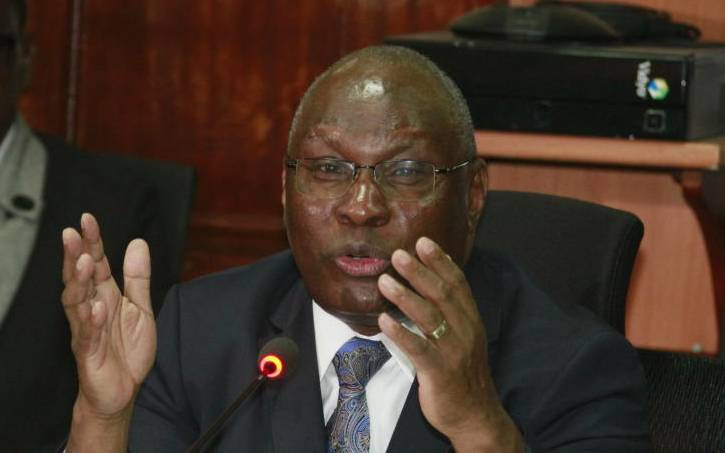 Thousands of retirees will have their delayed pensions paid by October in a new push to clear the mounting backlog, according to the Treasury.
The pension arrears collectively amount to Sh60 billion. Speaking yesterday, Shem Nyakutu, the Director of Pensions at the Treasury said pensioners will also be able to collect their dues from decentralised points in all Huduma Centres from January next year.
Settlement of the delayed benefits would come as a huge relief for the senior citizens who often do not have another source of income after leaving employment.
Most of the frustrated lot of 40,000 pensioners served as teachers, according to data from the Pensions Department at Treasury.
A suit challenging computation of gratuity and pension filed by teachers and an head count to establish the number pf retirees is among the reasons the arrears accrued to the current levels, according to Mr Nyakutu.
Some 13,000 of the outstanding cases are for retired civil servants while teachers make up the remaining 27,000.
Prompt payment
Public Service Cabinet Secretary Margaret Kobia yesterday at the Kenya School of Government launched the Rapid Results Initiative (RRI) programme to clear the backlog beginning October.
"We know we have a backlog over prompt payment of pensions and I am happy to officially launch the payment process," Kobia said.
Public Service Commission (PSC) chairman Stephen Kirogo said senior citizens have been suffering due to the delays.
Processing the retirement benefits has been a tedious route conducted primarily through physical files that have to be moved from the different ministries and agencies.
In many instances, it created opportunities for corruption where some people would be sneaked into the list of retirees while they were still in service, possibly by replacing deserving cases.
This would explain why so many retirees have had to chase their pension benefits for years after exiting service, often having to start the process all over again when files are lost or misplaced.
Already, the Auditor General has flagged the irregularities that extended to monthly benefits being paid to retirees who are already dead.
Nyakutu said the assessment of the headcount findings would inform how such irregular payments would be recouped from the dependents or the spouses of the pensioner.
Nelson Gachuihe, the Chief Administrative Secretary at the Treasury said there are 270,000 pensioners who are collectively paid Sh3.1 billion a month. He said Sh104 billion will be allocated for pension in the 2019-20 financial year.
SA retailer Game eyes 7 new branches
Game Africa Director Richard Fuller said the retailer seeks to capitalise on the gap left by struggling local retailers such as Nakumatt and Uchumi.